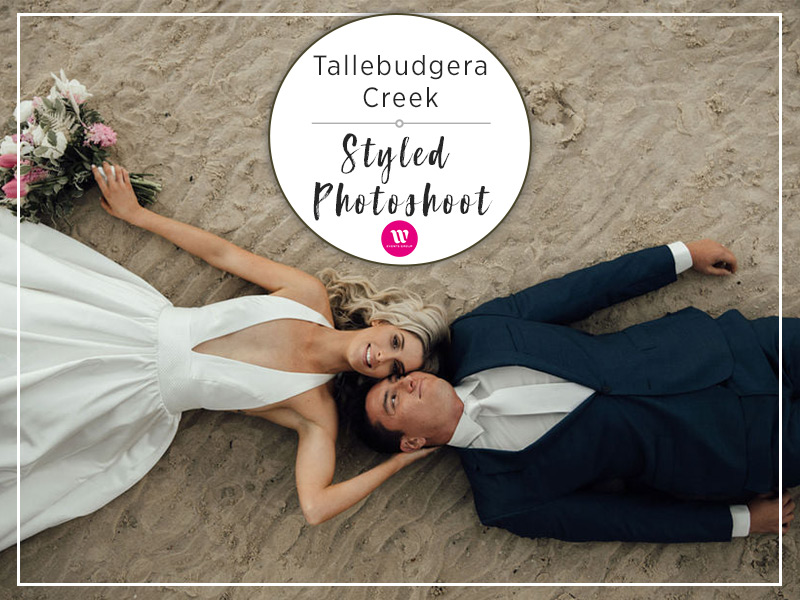 "Hope" Tallebudgera Creek
As many industries around the world suffered with the global Covid-19 pandemic, Australia and our own wedding and event industry was rocked as well. Within a very short time we were thrown into an unknown and uncertain time, postponing wedding ceremonies, cancelling events and going into a national lock down. As a thriving fast paced company, this in itself was a massive and emotional challenge.
What would we do? How long would this last? When can we hold weddings again? All the while our thoughts were with our couples as they faced the massive disappointment and emotional toll that their special day was being put on hold with no definitive date as to when the wedding could take place.
That old saying "When the going gets tough the tough get busy" certainly applied to our team of florists at W Events Group. When Helena from Helena Couture called in one day and told us that she would like to organise a photo shoot utilising one of the dresses she had designed during the shut down we were rapt to have a project to sink out teeth into.
What better place to hold this fabulous and whimsical shoot than our very own Tallebudgera Creek. Crystal clear waters banked by white sandy beaches with the beautiful Burleigh hill and rainforest walk as the back drop.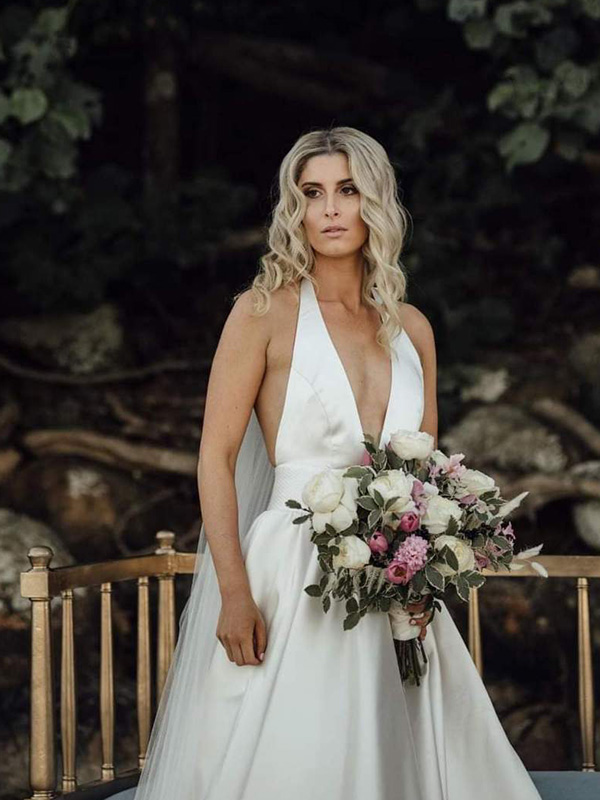 Helena Couture Designs is not just Helena's bridal label but also a very strong part of who she is. Helena's range of Covid-19 dresses was created out of the desire and need to keep herself and her team busy. "Hope" was inspired in Helena's words "from the feel of hoping to come through all this pandemic unscathed".
A modern and elegant backless dress designed for the model, highlighting not only her beauty but also the Gold Coast's playful lifestyle and interest in health and fitness.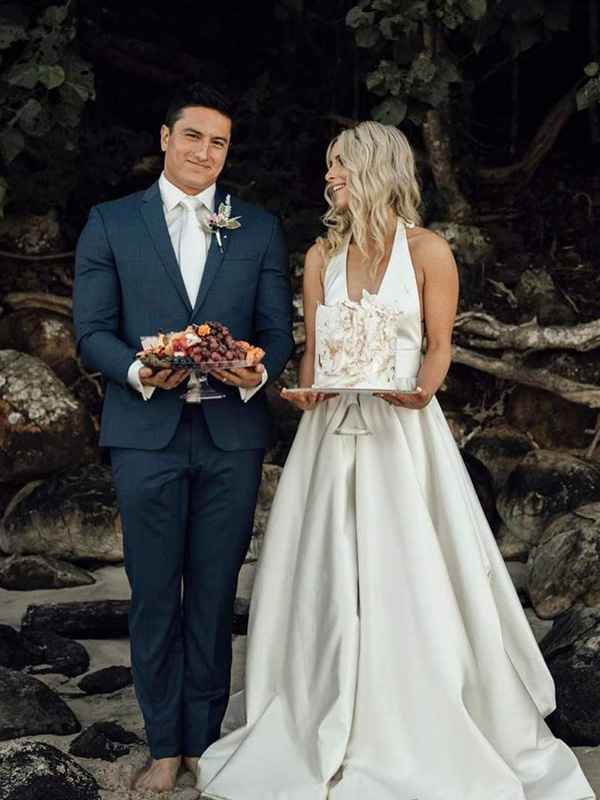 Even though the beach was the site for this fun photo shoot we wanted to add a twist, by incorporating our ornate gold candelabra and elegant daybed. To this we added a cascading floral arrangement in soft pastel and muted tones to tie in with the beautiful blue water and clear skies.
What a great idea we thought, until we had to manhandle them through the gates along the national park path, over the rocks onto the beach and then across the soft sand to the creek mouth. Still, when we saw the images so beautifully captured by the talented team at Florin Lane we knew it was worth the effort.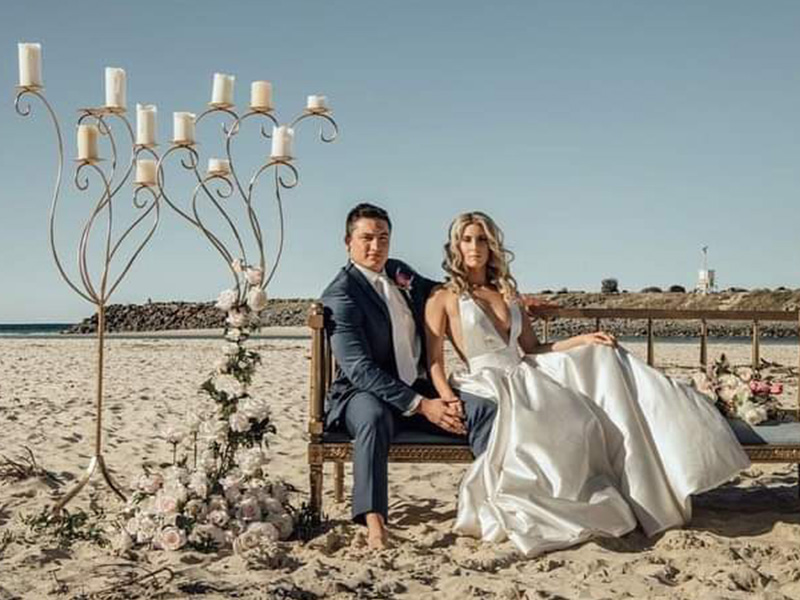 The spectacular cake provided for the shoot by Jo from Sweet Art Creations Cakes was a masterpiece in simplicity and style and the delicious grazing platter from Conk&Co Grazing platters was superb.
Amanda Higel HMUA highlighted the models natural beauty and complexion flawlessly.
The bridal bouquet was a romantic and scented mix of garden roses, tulips and hyacinths. A relaxed and textured bouquet easy for the bride to hold either upright or in a relaxed way dropped by her side. The contrast of the soft pinks and creams with a pop of hot pink ensured the bouquet was the perfect accessory to the gorgeous dress "Hope".
Follow the A-Team:
Photos- @florinlane
Dress- @helenacouturedesigns
Suit- @blackjacketsuiting
Flowers- @flowers.by.wevents
Styling- @weventsgroup
Hair & makeup- @amandahiglhairandmakeup
Cake- @sweetartcreationscakes
Food- @conkandco
Female model- @mimi_hutchinson
Male model- @eli.physique
Venue- Tallebudgera Creek