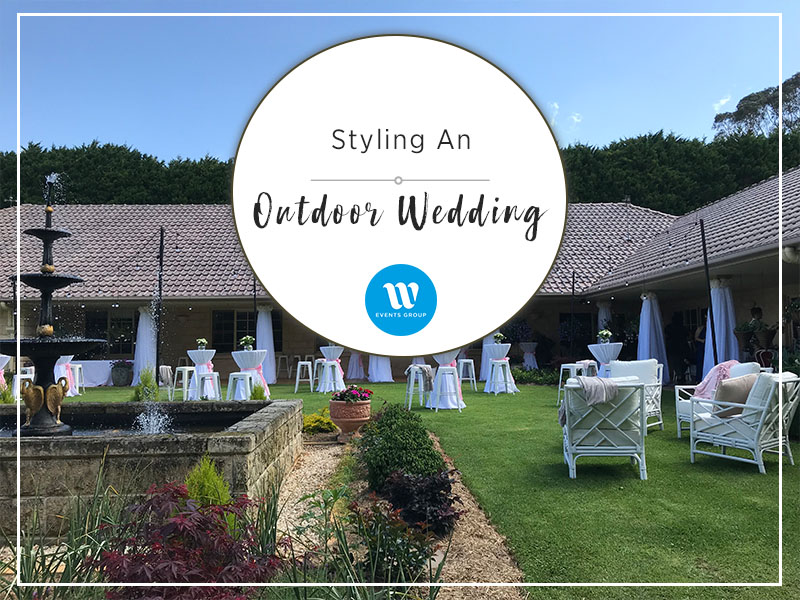 Outdoor Weddings
When it comes to styling an outdoor wedding, a lot of factors come into play! Is the ground soft or solid, what flora and fauna surround the area and most importantly, how do we make it entertaining yet comfortable. Lucky for you, we have had our fair share of outdoor weddings and events, leaving us with an endless array of ideas, experience and expertise.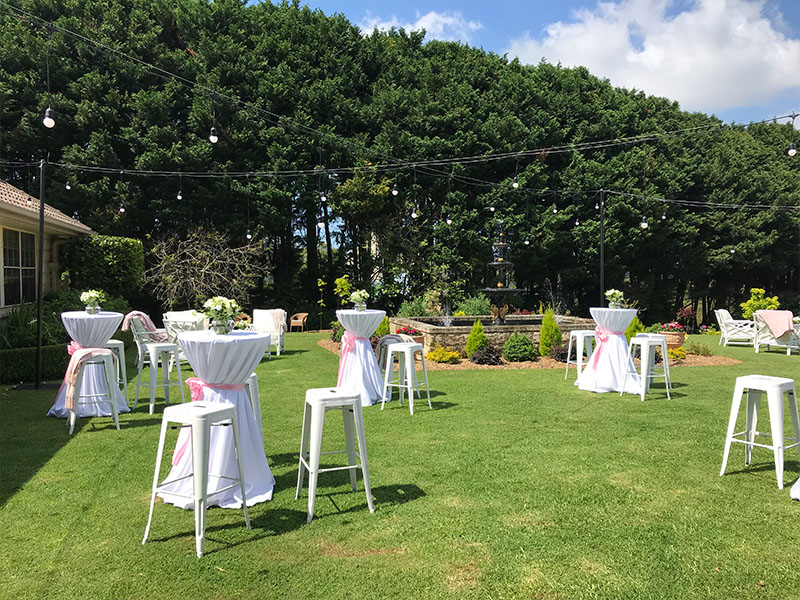 We recently styled an outdoor wedding for our client at their house. We were given a space and we utilised it with tones and textures that compliment each other and the surrounding area. The area was green and lush with a forest backdrop. With white being the staple colour and pink hues to compliment, we ensured that the florals, furniture and decor matched.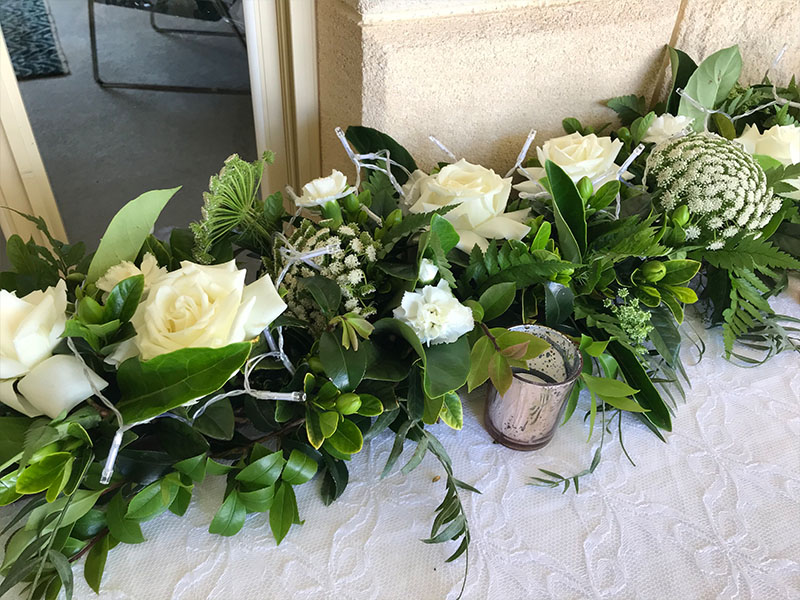 With draping hung around the pillars, you can see that it immediately elevates the look of the area into one that is fit for a wedding. The tops of the pillars were complimented with florals that match those placed around the venue. This further shows the detail and thought behind each aspect. The tables spaced around the grass area also compliment the style associated with the pillars and were decorated with candles and floral centrepieces.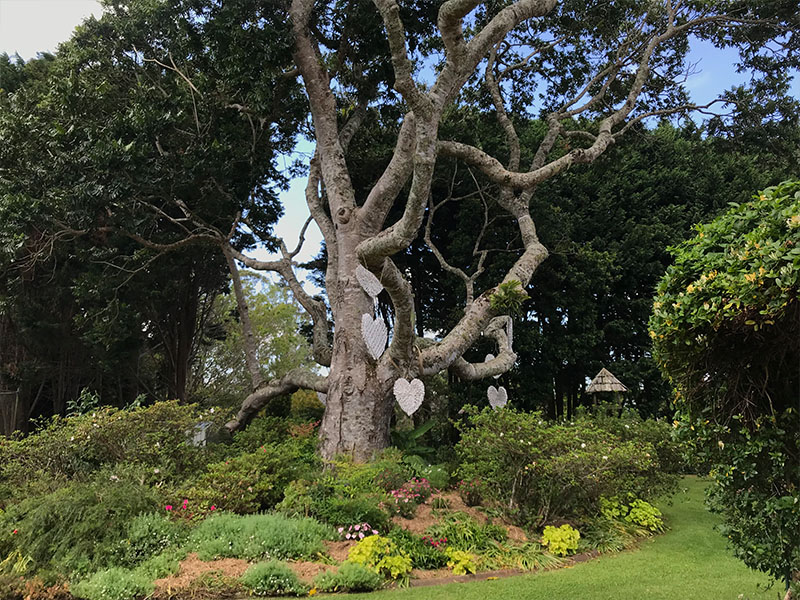 The big climbing tree on the grounds was not forgotten, with hearts and decor hung from it accordingly. This leaves guests with the feeling of detail and care in every direction that they look. With an outdoor wedding, the possibility of adding extra furnishings such as sofa lounges and settings for added comfort is very possible. Here these furnishings have been added to give extra space and comfort for guests to socialise long into the night as classical Edison style lighting has been artistically hung above the lawn, providing a seamless transition from day to night.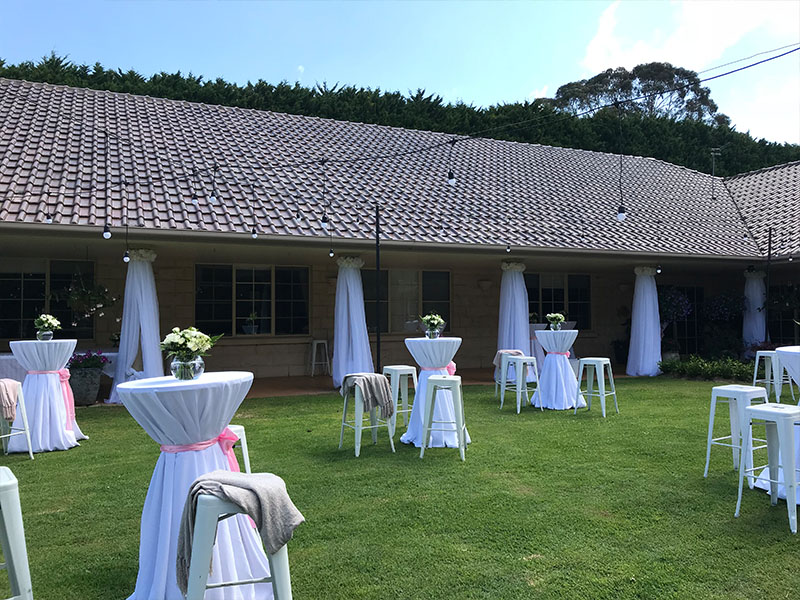 At the end of the day, every outdoor venue/space varies from the next. As you can imagine, the space will also look very different once it has been set. Every outdoor wedding has the potential to shine, it is just a matter of how you utilise the area you've got and ensuring that all comforts, appropriate textures/tones and spaces have been considered. It's your magical day and it's up to you how it is crafted.