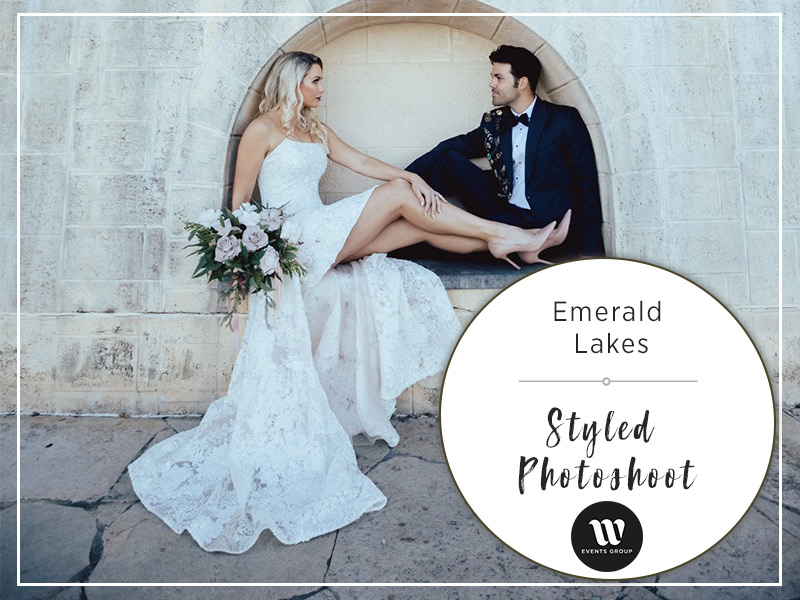 The French Quarter Emerald Lakes
When all the event industry was turned upside down with Covid19, a great team of industry professionals got together and with the inspiring Helena from Helena Couture Designs a series of great photo shoots took place.
The bridal dress "Charity" designed by Helena was a blend of modern sophistication with softness from the fabric detail. Helena shared her vision for the dress to be photographed amongst buildings with a European influence. Our very own French Quarter in Emerald Lakes was the perfect spot, with its classic street scape and coloured buildings as the back drop. So many areas to capture images from the cobbled streets to the iconic steps for grandeur and impact.
The idea for the dress was conceived from humble beginnings, hence the name of the dress. Helena's vision was to use all her remnant material that she would normally donate, due to Covid19 and the risk of cross contamination this was no longer possible. Normally left over fabric would be donated to schools, childcare centres, patchwork groups where it can be utilised and not end up in landfill causing environmental problems. A labour intensive task for Helena and her talented staff to perfect hours of hand stitching to transform the remnants into a new design of lace.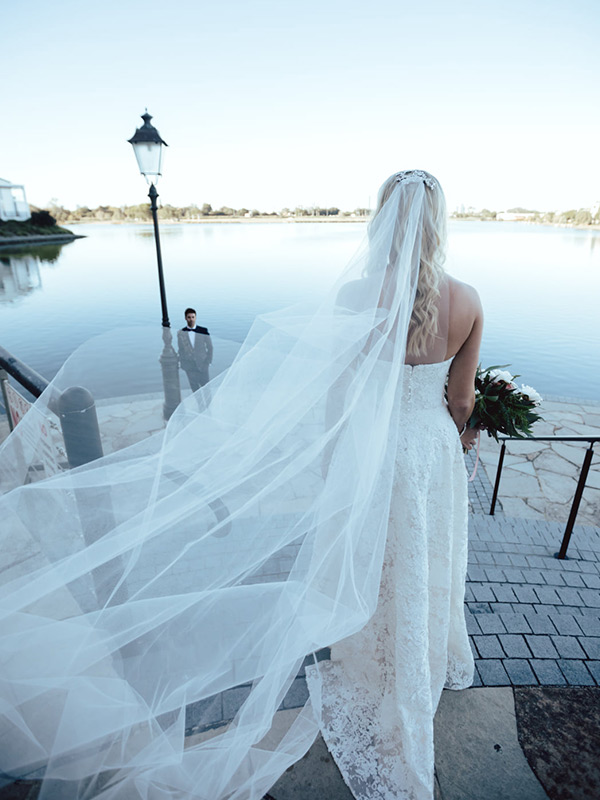 The South East Queensland Wedding Industry has been affected greatly by Covid-19 with all its shut downs and restrictions, this was a great opportunity to lift spirits and collaborate with fantastic industry professionals to get back to doing what we love.
Our floral department team were thrilled to create a gorgeous bouquet for the stunning Denika from Glass Management. The simple dress design, has many intricate , feminine and soft details that were subtle to the eye. We chose a textured and informal handheld bouquet. Taking inspiration from the earth coloured buildings, dark wrought iron and intricate stone paving and using Quicksand roses and lush Camelia blooms.
Camelia blooms are not generally something we use a lot but our lovely Kate and her very generous parents up on Tamborine Mountain had these beauties and how could we resist! This softly perfumed and generous bouquet was the perfect accessory to not only the dress but the location.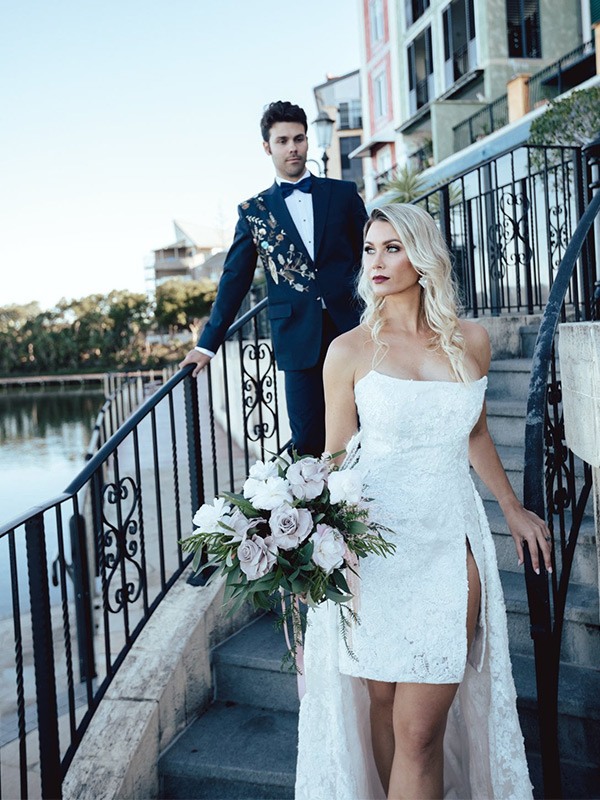 Aaron from Glass Management wore a flamboyant suit from Urbana. We were incredibly lucky to have Aaron join us for the shoot. Aaron is a professional dancer, having danced for the London Ballet, on Broadway and most recently in Australia in Billy Elliot. His grace and elegant look, accentuated by this amazingly embroidered suit, was quite the statement.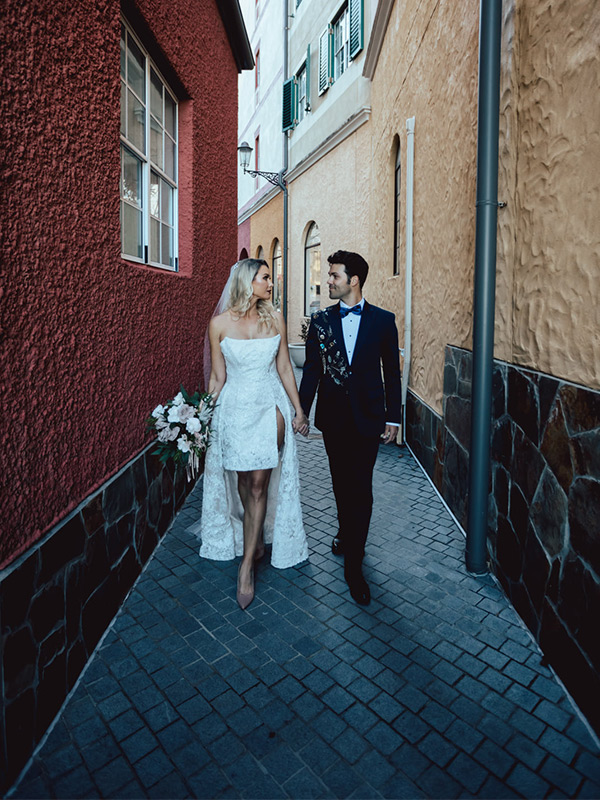 Images from the day were captured by the very talented Danielle from Danielle Knight & Co Photography & Film and with Blake Designs HMUA the photo shoot  was able to showcase the talent and passion that these wedding industry professionals have for their craft.