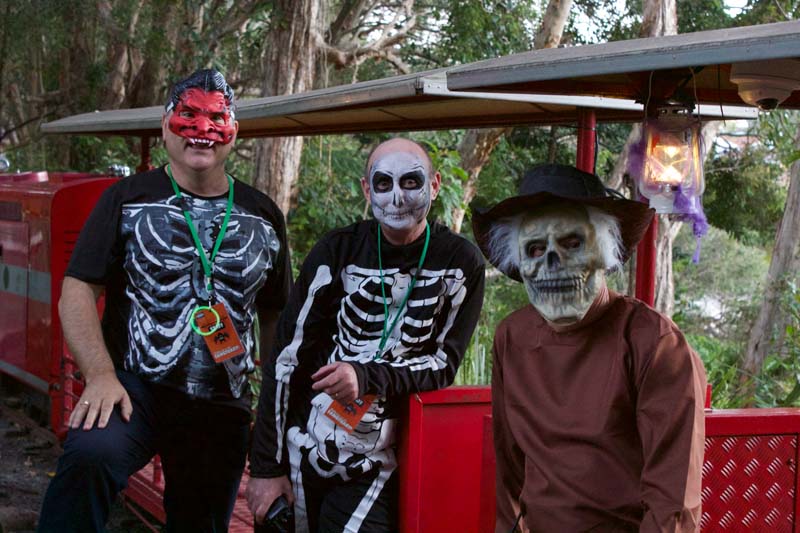 FestEvil at the Fangtuary
Koalas and Zombies and a Ghostrain, Oh My!
When it's late October, sunny and a warm 30 degrees out and yet, there seems to be a sensation in the air that can cause a chill to run down your spine…..we know it must be Halloween time on the Gold Coast. And this year, the event to be at was none other than Currumbin Wildlife Sanctuary's, ' FestEvil at the Fangtuary'. Trust me, it was a real scream.
As the dusk settles, the koalas sit in their trees blissfully unaware of the transformation that is going on around them . The sanctuary becomes the Fang-tuary and the once leafy, green trees are draped with cobwebs, spiders and all things spooky. Michael Jackson's, "Thriller" plays all throughout the grounds and much like life imitating art, the staff shift from their normal uniforms into witches, zombies and ghosts as the sun goes and darkness cloaks the sanctuary. It's a thriller, kind of night.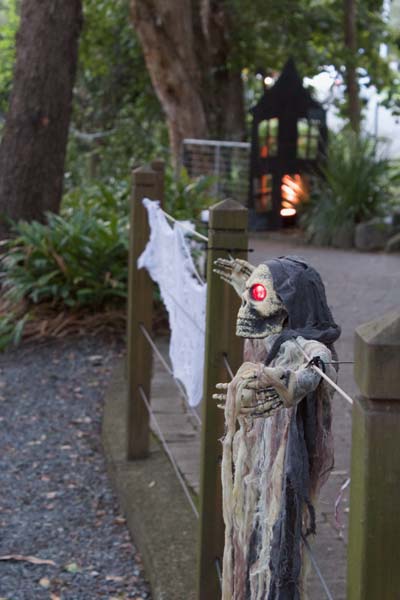 As the crowd of the sold out event begin to wait outside, you can feel the excitement in the air as people from all over have arrived dressed up and ready for whatever the night has to offer. What was  behind the gates? And what was waiting for the attendees throughout the sanctuary? Well, as the event commenced, we were just about to find out.

Upon entering, music ranging from the Rocky Horror Picture Show to Ghostbusters, sets the tone for the spooktacular event while Dracula and Medusa greet you and a string of fairy lights guides your path through the darkness of the night. The family friendly event had a variety of activities available for Halloween goers from the Ghost train that traveled throughout the sanctuary to trick or treat for the kids and the chance to explore the nocturnal corridor to see the bats in their natural day time environment.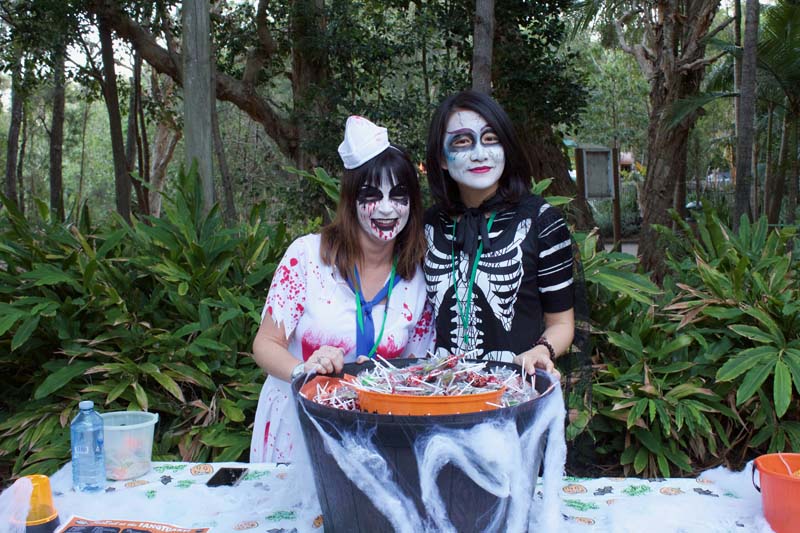 If that alone doesn't tickle your fancy, the opportunity to wander the sanctuary at night while seeing everyone dressed up feels a little rebellious and much like something straight out of a movie, not to mention the opportunity to take a cheeky shot with the owls and snakes. I mean, snakes alone are frightening, nevermind it being in the dark and at night!  Alas, it didn't stop there, delicious food and drinks were on offer and plenty of treats as well as face painting for the kids.
Overall, a FANG-tastic way to celebrate Halloween weekend. And only in Australia would we spend it surrounded by deadly animals while enjoying the heat.
Witch Halloween were you? Check out our list of Halloween types here.