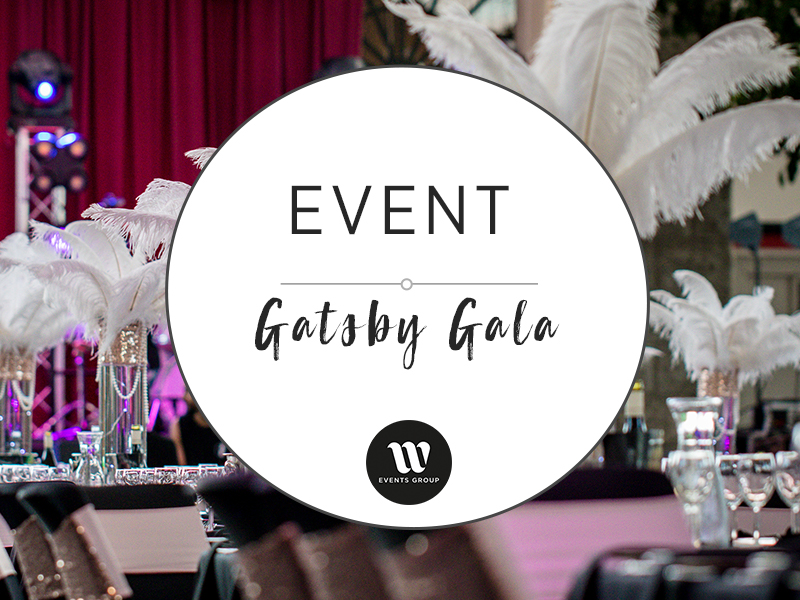 Gatsby Gala at Movie World
On Saturday February 29th, a 20 year Gala dinner was celebrated Gatsby style at Warner Bros. Movie World. The night to remember was styled by our wonderfully talented team and was nothing short of a magically nostalgic venture back to the roaring twenties. 
Main Street transformed into an elegant wonderland for the five hundred and twenty guests who started their night with pre dinner drinks by the Fountain of Fame and a ride or two on the Superman Super Coaster. Join us as we revisit this night of extravaganza.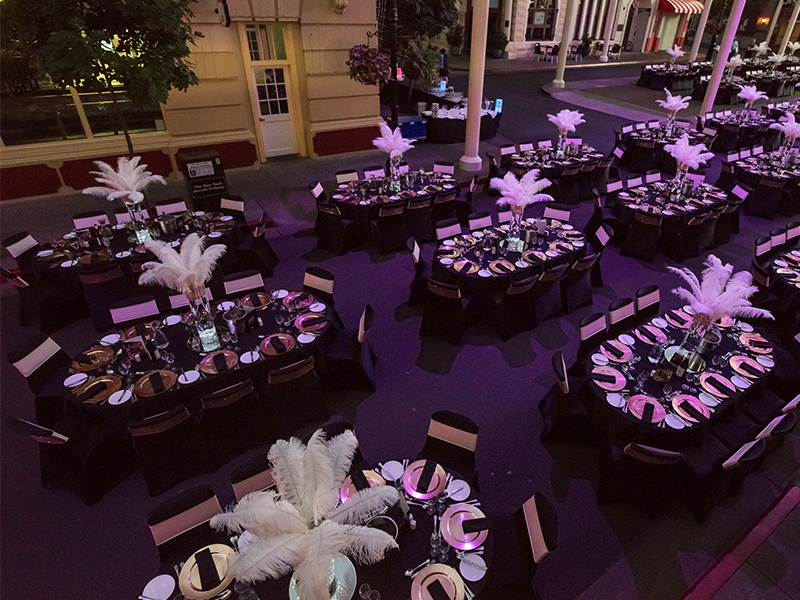 As guests entered Movie World's main street, they were immediately greeted with an abundance of eye catching plush tones and textures which all in all accentuate the Gatsby theme. Trust me when I say no stone, or should I say, jewel was left unturned when it came to our centrepieces.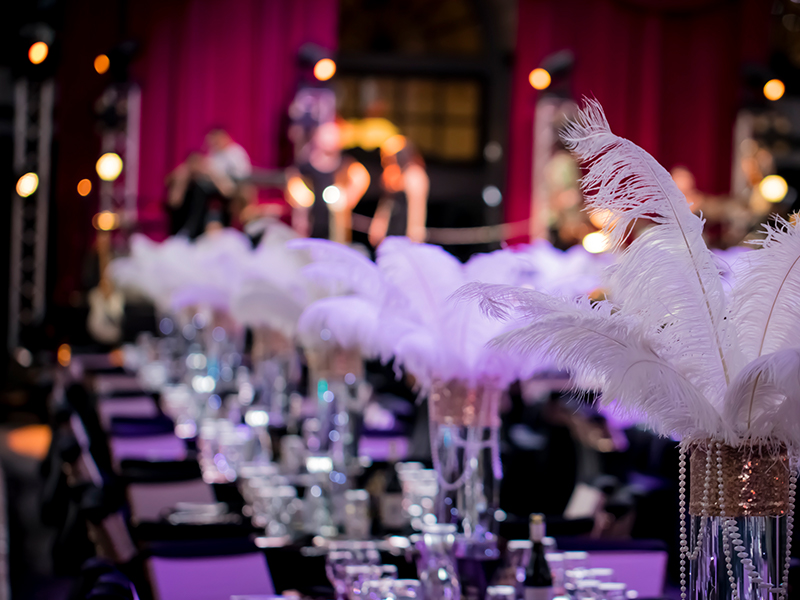 The interior of our tall glass vases were beaming with shimmery diamond like gems mixed with white and rose gold pearls and complimented with a dazzling fairy light twining its way to the top of the vase. We didn't stop here. The exterior of the vase was dripping in white pearls with the top wrapped in a rose gold sequin band. Topped off with a luscious bouquet of white feathers perched distinguishably on the top of the vase.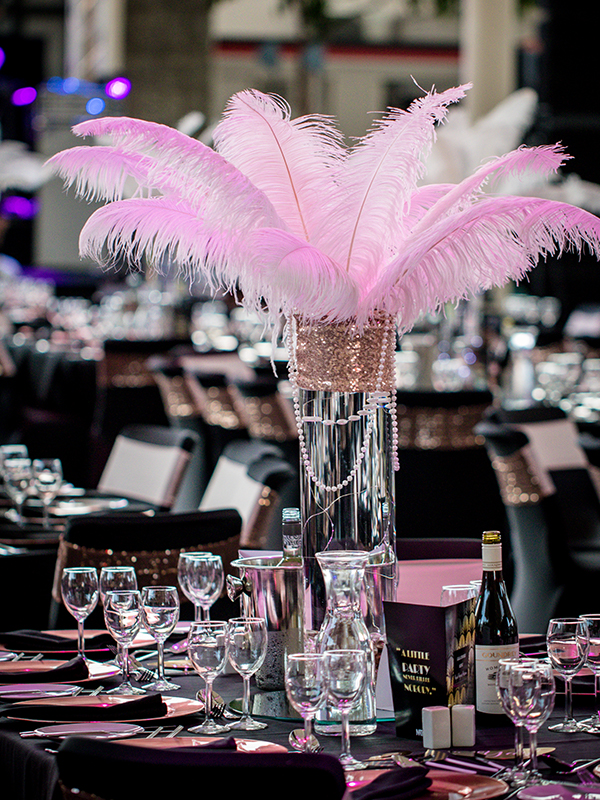 This left the venue with a luxuriously soft aesthetic. The elegant vase centrepiece was then sitting on a circular mirror base which took the entire table to the next level.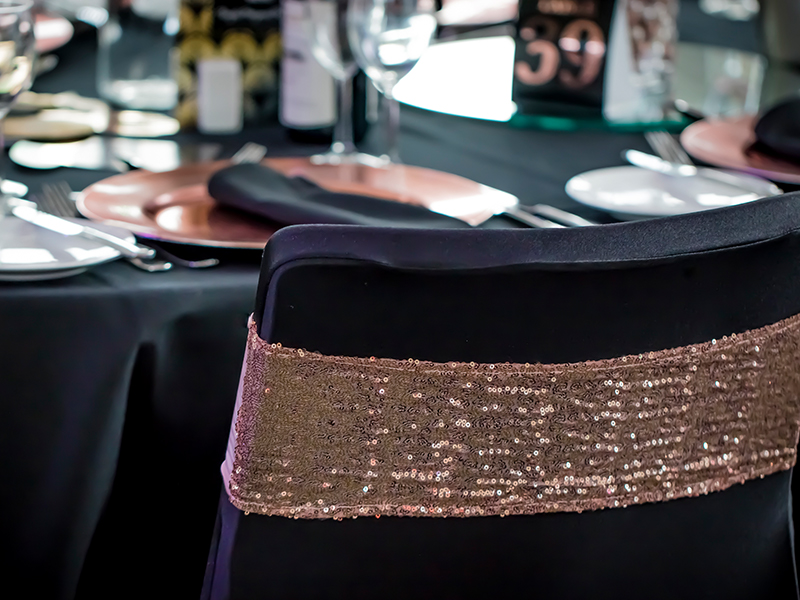 When it came to the chairs and table setting, we ensured that they went hand in hand with our custom centrepieces. The chairs delicately covered with a black chair cover and complimented with a sequin rose gold band to further magnify the rose gold tones in the centrepiece. Around each table were rose gold charger plates with floral edging, silver table wear, crisply clean glass ware and custom themed menus. All of this wonder sitting pretty under the thousands of fairy lights illuminating the roof of Main Street.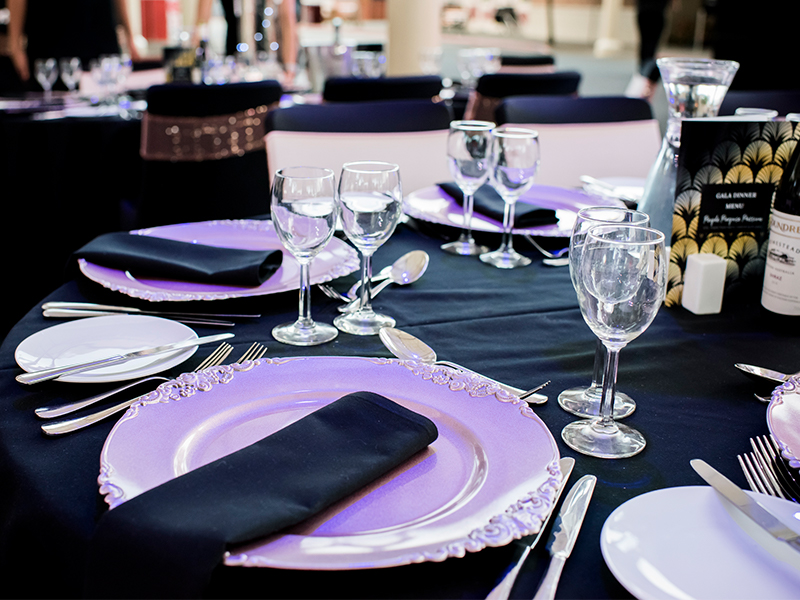 As you can imagine, this was a night to remember. A prestigiously designed setting in one of Australia's most recognisable venues. Filled with champagne, elegance and Guy Sebastian as the evenings entertainment, all guests went home with a euphoric fulfilment and memories that will last a lifetime. After all, a little party never killed nobody.