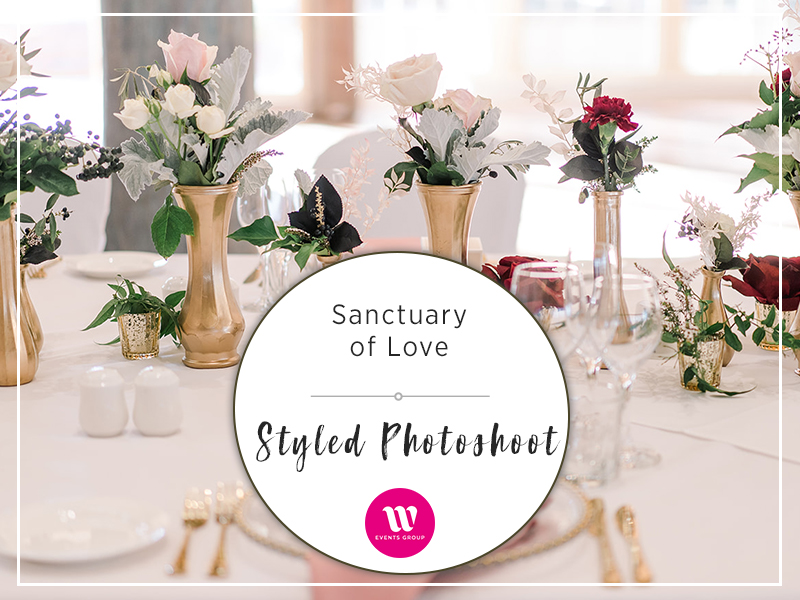 Sanctuary of Love
Sanctuary of Love
Golds, whites, blacks, ivories and shades of soft pink through to burgundy. A photoshoot focusing on the romantic and intimate side of a wedding, where the love of two people shines through in every detail.
That was our brief for a recent photo shoot, coordinated by Helena of Helena Couture Designs. We worked with a talented group of vendors and wedding suppliers to portray the intimacies and love of a real-life wedding, with each supplier showcasing their incredible talent.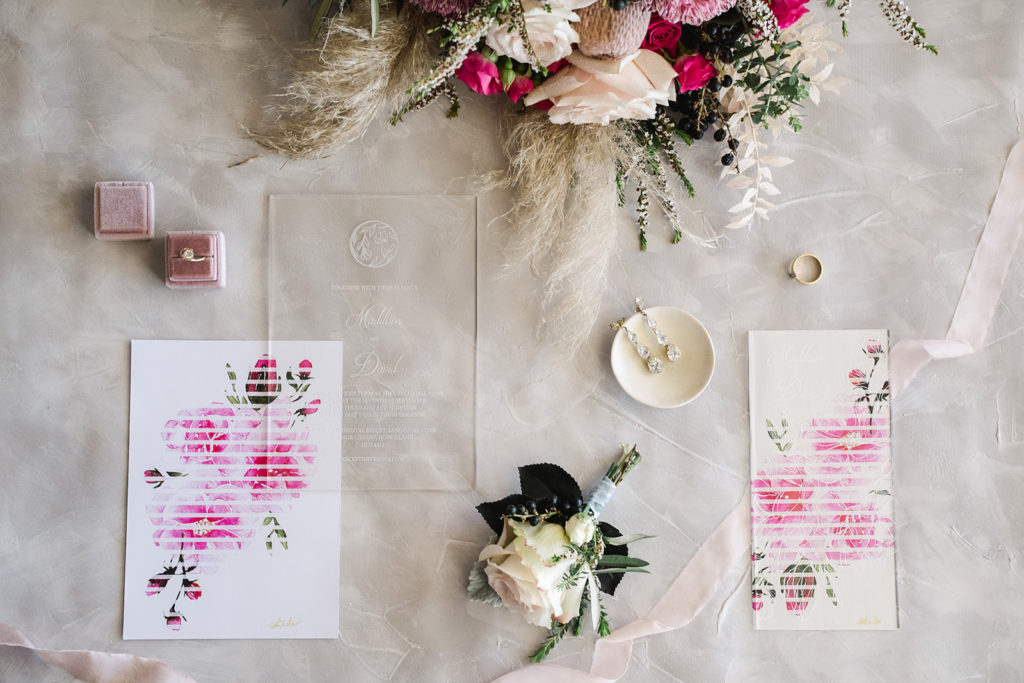 The Intercontinental Sanctuary Cove Resort provided the perfect Sanctuary of Love with a stunning backdrop for this love story, with their gorgeous chapel and the beautiful Grange hosting the reception. Robert Simmons officiated the elegant ceremony, flanked by our gold plinths and the soaring glass of the chapel.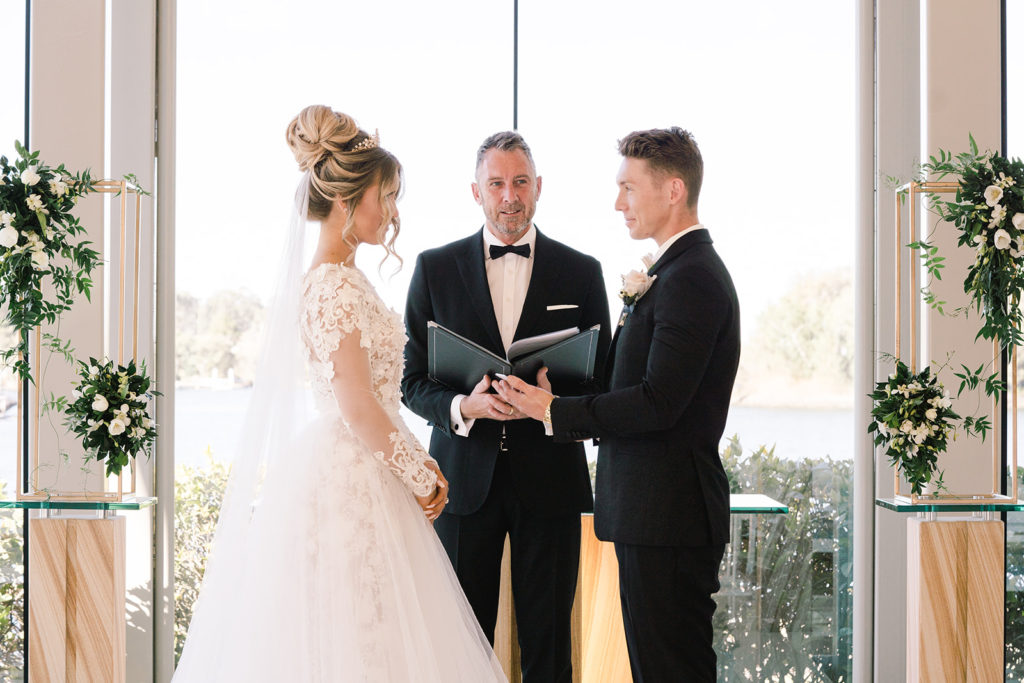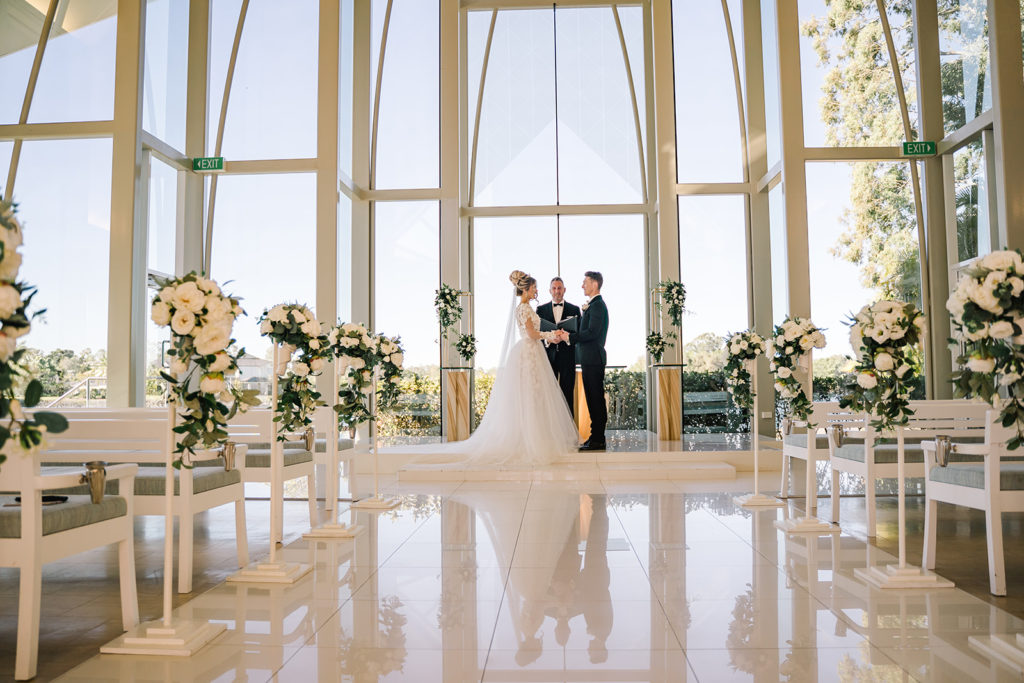 Emily and Aaron were dressed by Helena Couture Designs and Black Jacket Suiting, Emily is a fairytale gown and Aaron in a stylish suit.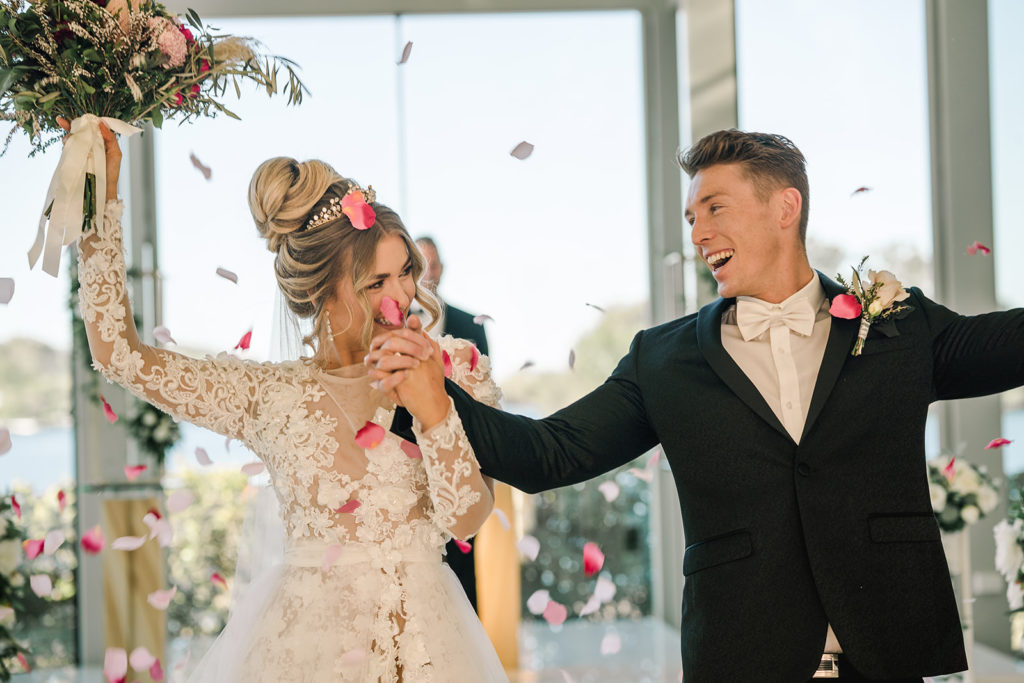 The bouquet for Emily and button-hole for Aaron complemented the flowers on the cakes made by the incredible Jo at Sweet Arts Creations Cakes.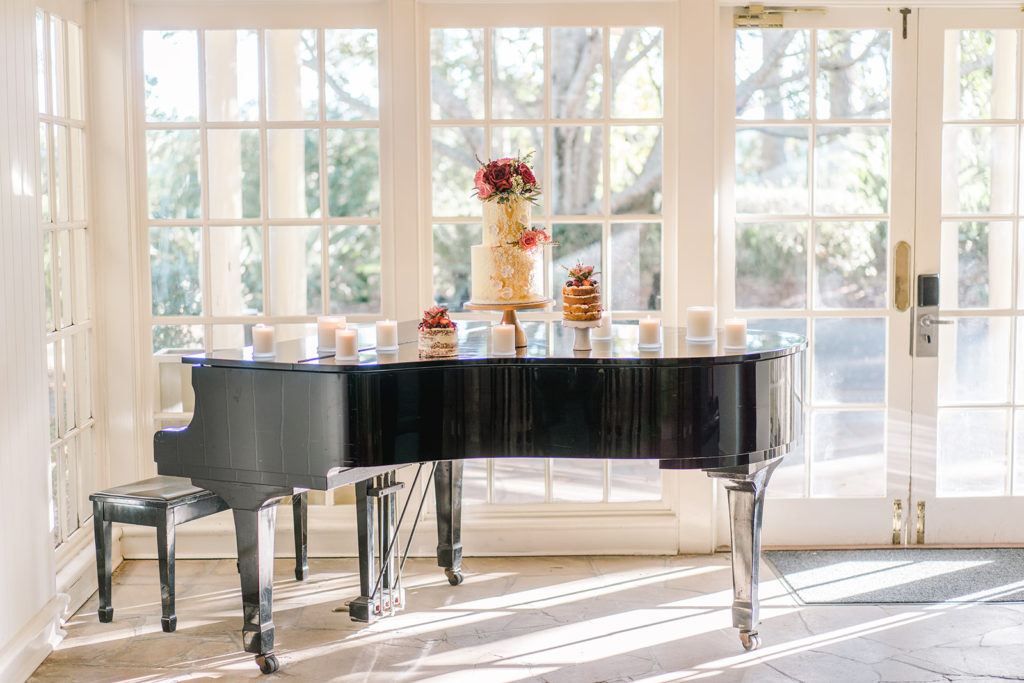 Soft and dreamy florals reflected the gorgeous textures of the bridal gown.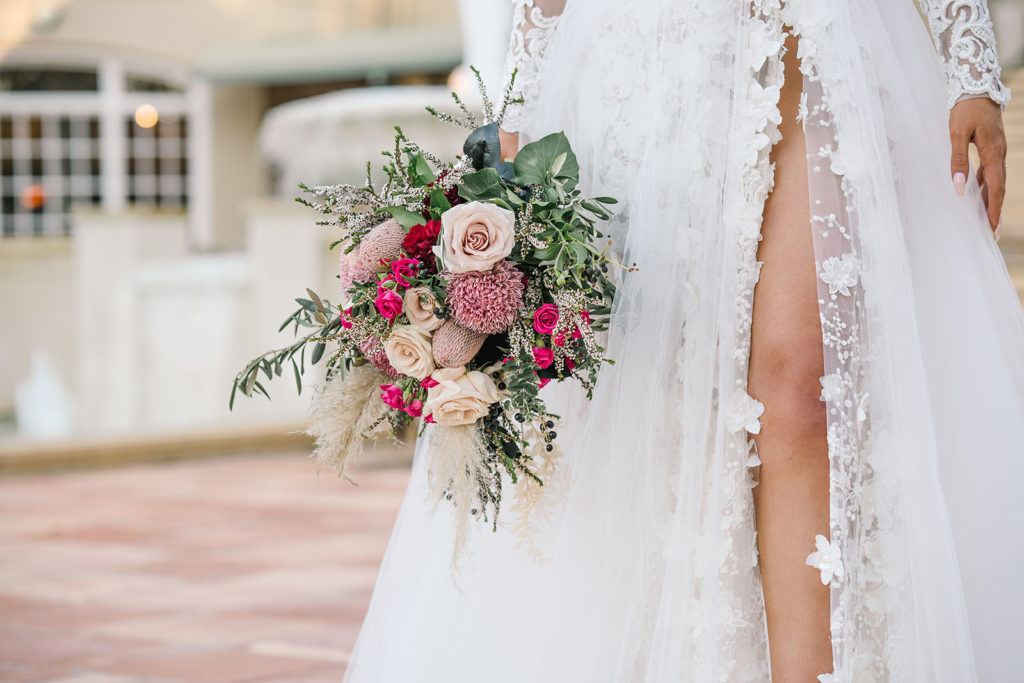 Gold vases filled with bud flowers and surrounded with candle gifts and laser etched names by Wildfire Engraving and beautiful stationery by designer Amy Contador.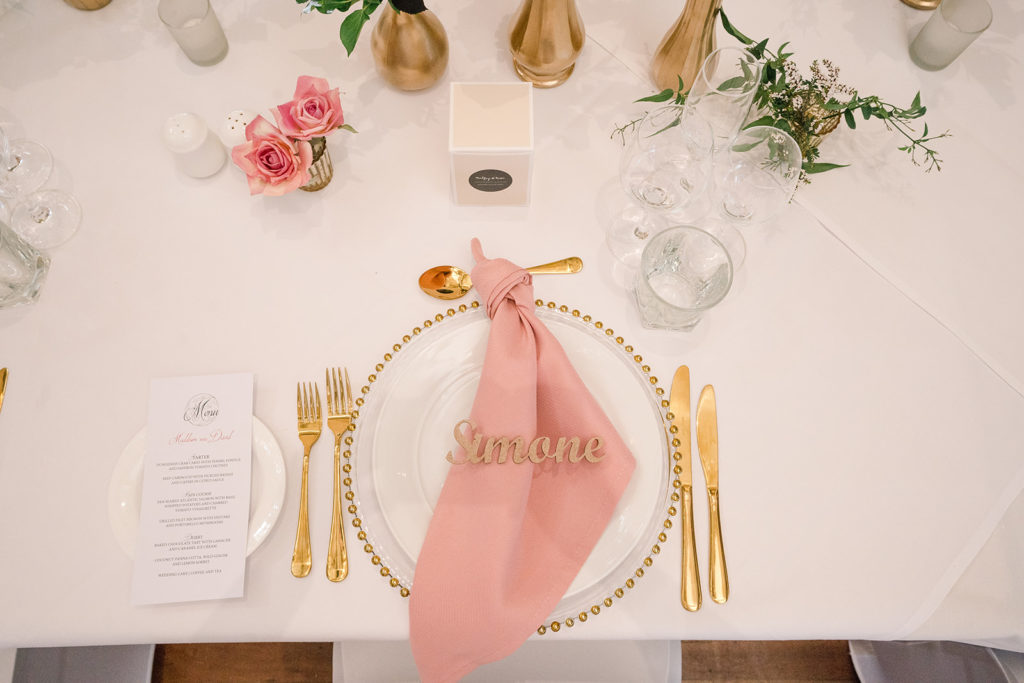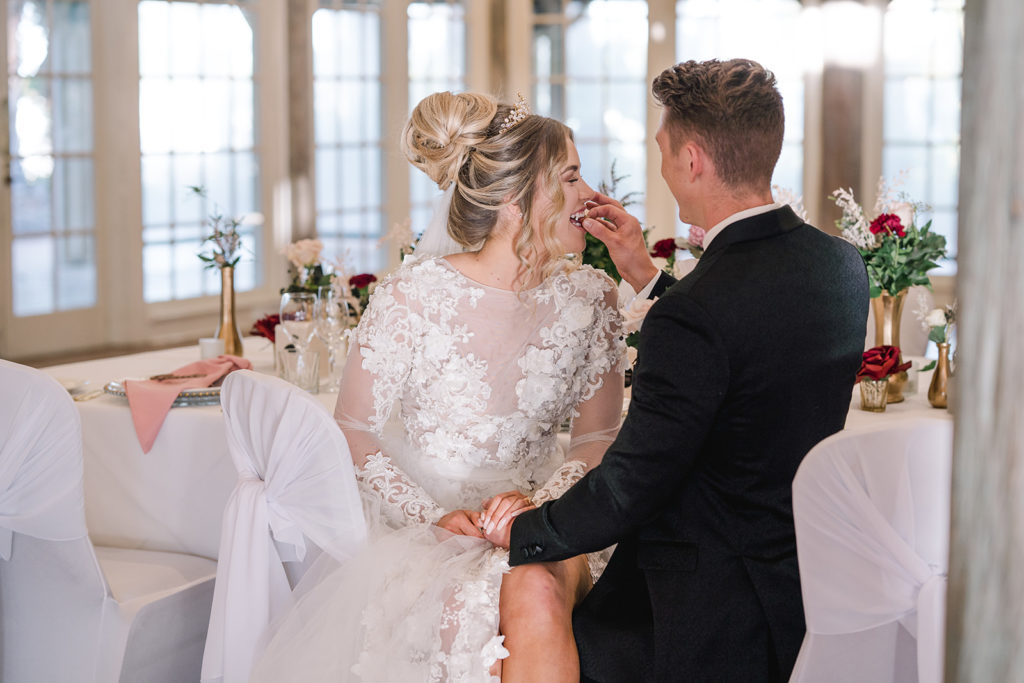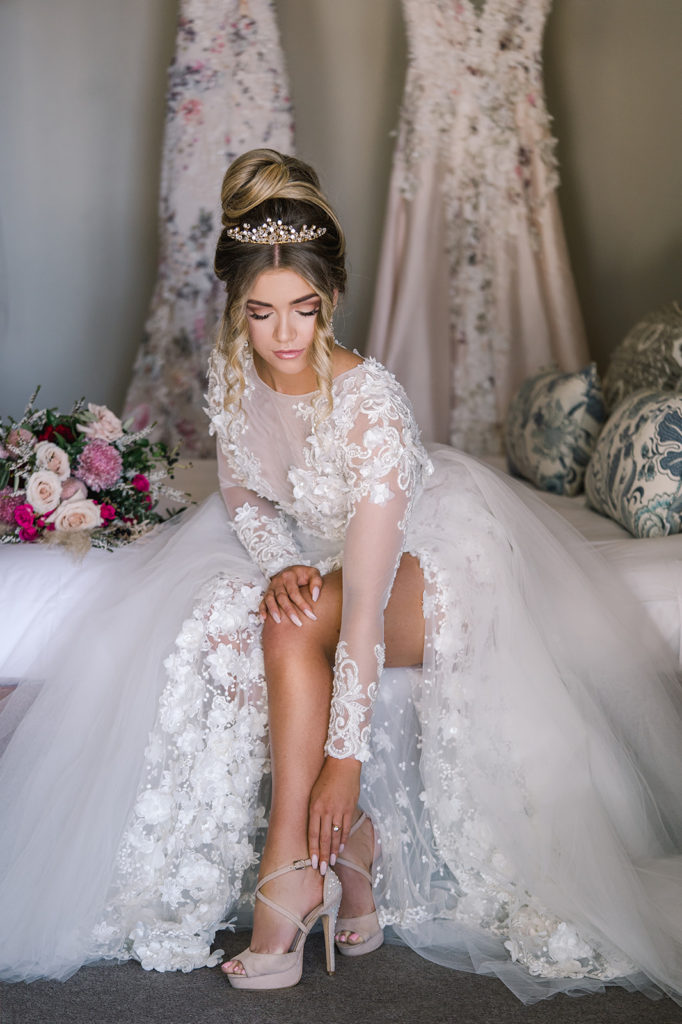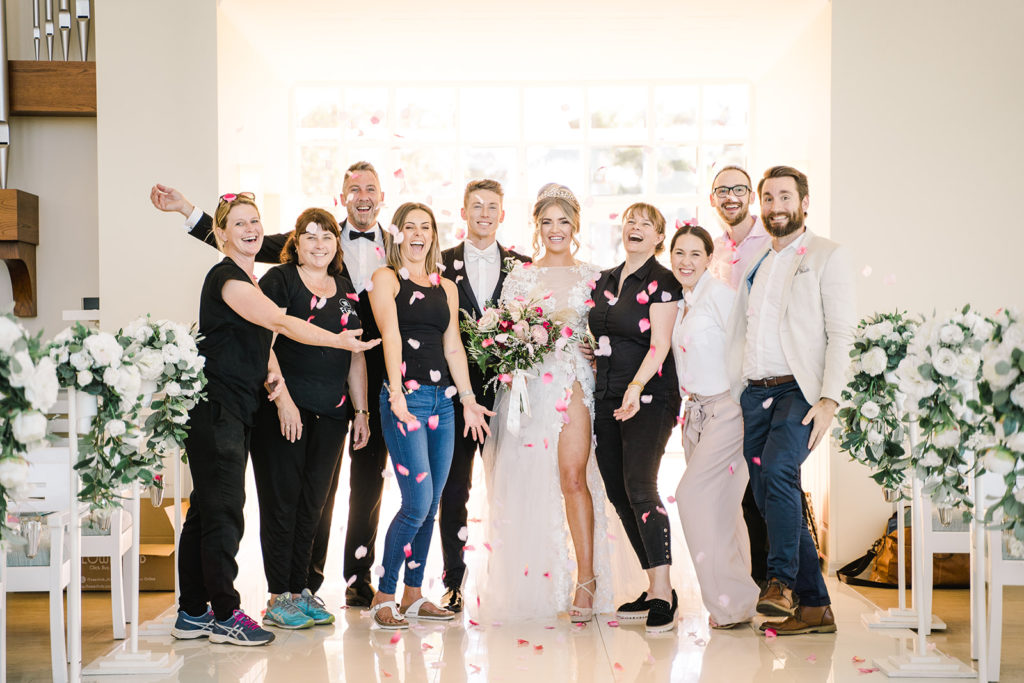 Venue, Canapes, Wine: @interconsanc
Photography: @benandhopephotography
Dress, Jewellery, Veil: @helenacouturedesigns
Menswear: @blackjacketsuiting
HMUA: @amandahiglhairandmakeup
Cakes: @sweetartcreationscakes
Stationery: @amy_contador
Laser Etching: @wildfire__engraving
Candles: @malfoyandrosecandles
Event Stylist: @weventsgroup
Event Flowers: @flowers.by.wevents
Celebrant: @robertsimmonscelebrant
Models: @emilyxupson @aaronblythee
Read more in the latest edition of ONE+ONE magazine, a digital bi-monthly magazine published by the creators of Queensland Brides.