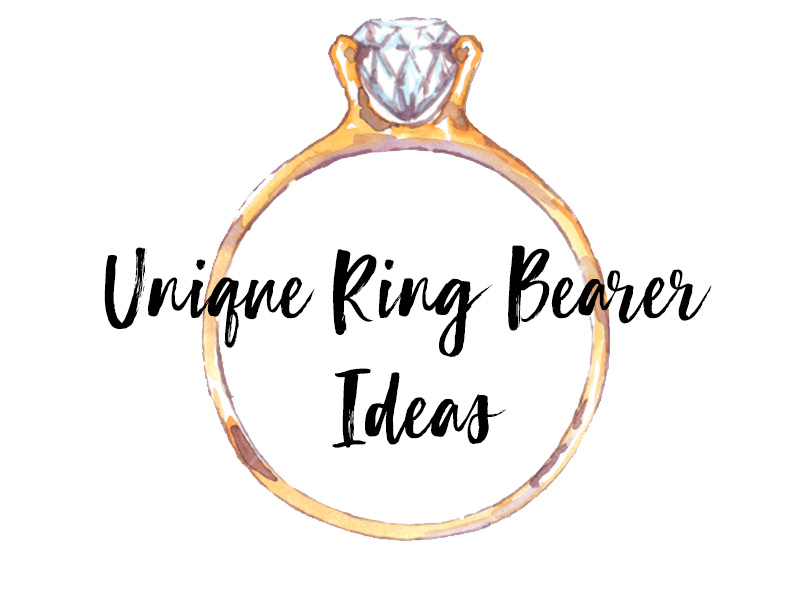 Unique Ring Bearer Ideas
The ring bearer is just one of the many traditions of a wedding ceremony. Customarily, a young boy carries the rings down the aisle on a small pillow. The boy is often a family member between four to ten years old. While many ceremonies continue to follow this tradition, some couples are wondering if they need to stick to the rules. The short answer is no! Some rules are meant to be broken…
It may be that you have a small family or you just want something with a little more pizzazz. Either way, we've created a list of unique ways to get your rings to the altar!
Boy or Girl
It's 2018 and we don't discriminate! So the ring bearer doesn't need to be a boy! Why not switch it up and ask whoever you want to carry the rings. It could be a niece, nephew or even your adult best mate.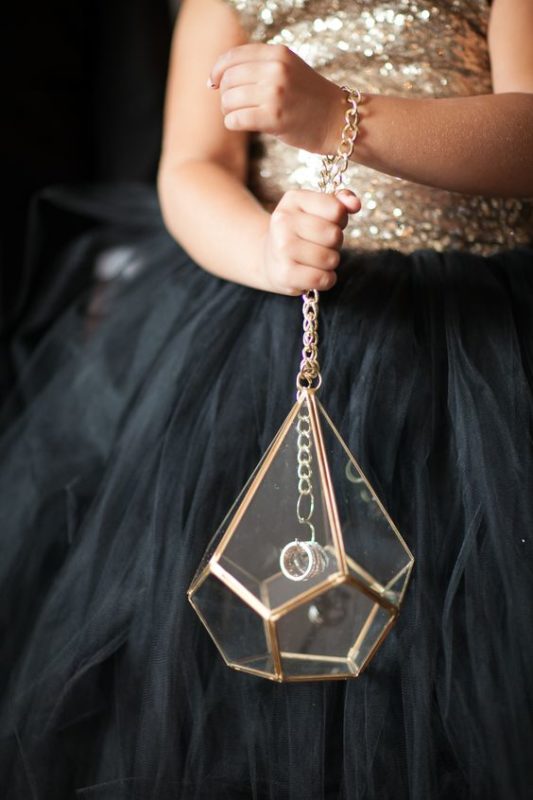 Image: Pinterest
Puppy Power
Possibly the cutest option for delivering the rings. Attach them safely to a cute collar and have someone walk your pup down the aisle. Added cuteness points for tuxedo-wearing fur babies.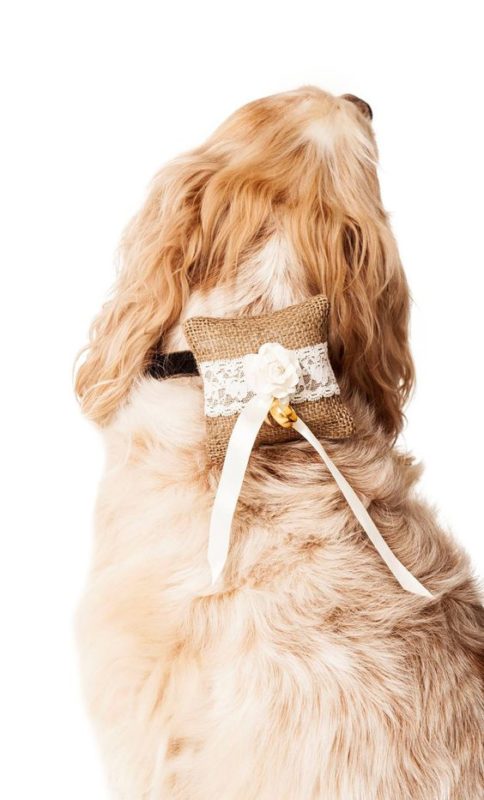 Image: Pinterest
Strength in Numbers
The more the merrier! If you've got a big family, why not ask a group of kids to be the ring bearing posse? It would be heaps of fun to get them involved with matching outfits and cute signs.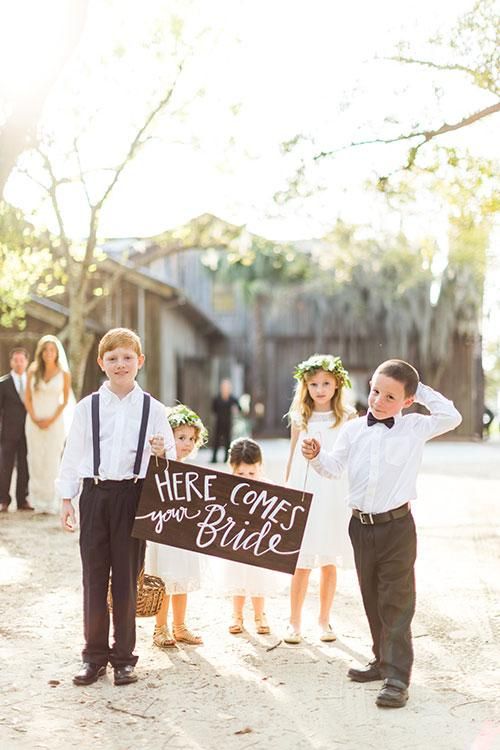 Image: Pinterest
If you've figured out who is carrying the rings, why not play with the style of the actual holder? Pillows are a great idea, but we've got a few more to share…
She Sells Sea Shells
This is perfect for a beachy ceremony on the Gold Coast. It's a simple but superb idea for holding the rings in a sophisticated-seaside kind of way.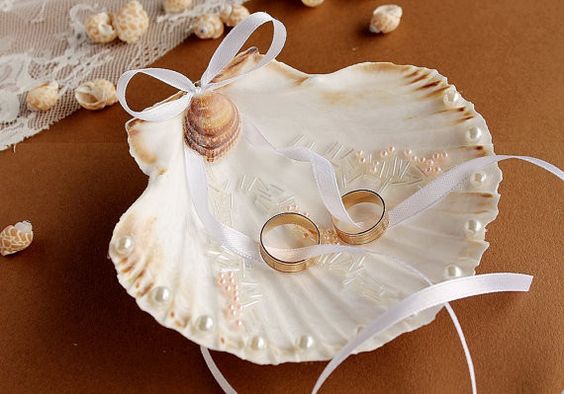 Image: Pinterest
Mystical Moss
If you prefer an enchanted forest theme, you may like to go with a glass jar or geometric box filled with dark greenery. Sit the rings on top to give it all those fairytale feels.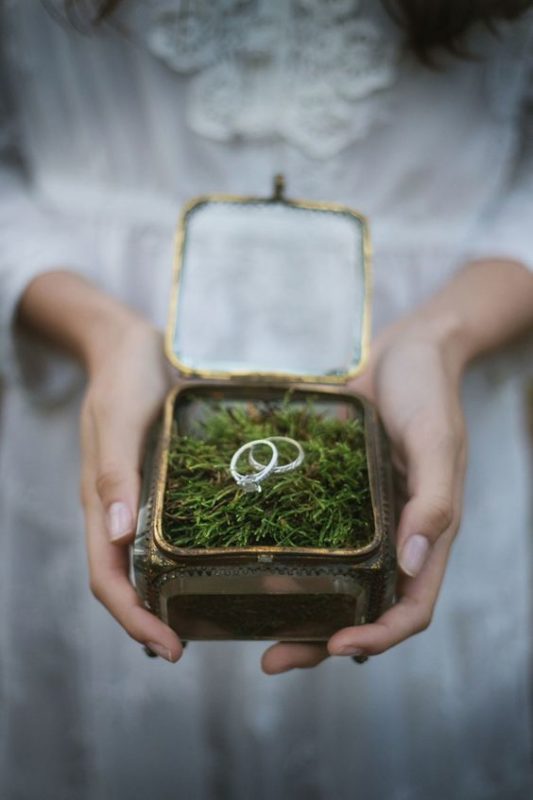 Image: Pinterest
Country Chic
This style always gets us! It's a stripped-back, down to earth look and carrying the rings in a wooden log is beautifully rustic. You can mix it up by using just one bigger piece of wood for both rings, or have two smaller ones as pictured below.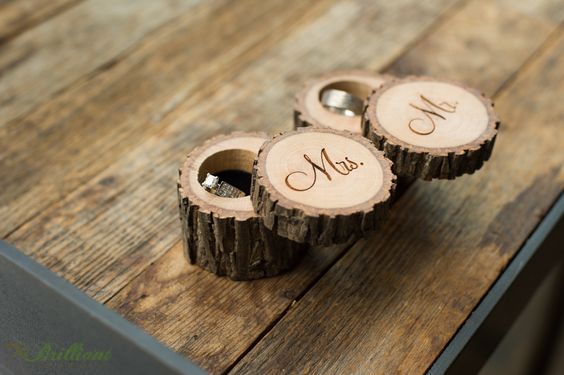 Image: Pinterest
Who was the ring bearer at your wedding? We'd love to hear how you styled this longstanding ritual. Are you traditional or did you do something a little different? Share in the comments below!
Written by Bronte Alexander