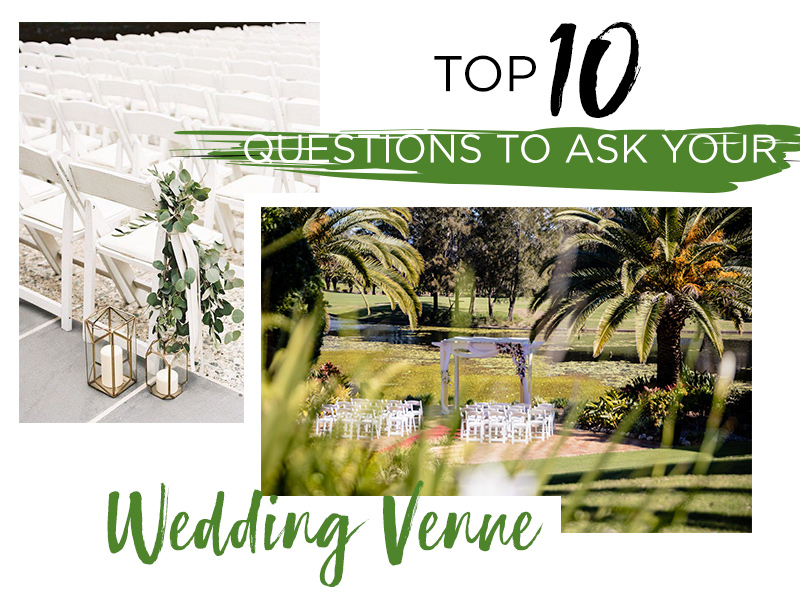 Ten Questions to Ask Your Wedding Venue
Choosing a wedding venue for your special day can seem like a very overwhelming task. You will need to take a lot of elements into consideration such as location, price, level of service, venue style and much more.
When you are inspecting venues, it is vital to be well prepared with a list of questions to ask your Venue Coordinator – it will make your decision a lot easier and avoid some confusion during the process. There are many questions you may want to ask. Take some time and think about the most important aspects to you and your partner and go to the venue prepared so you can make an informed decision and choose the wedding venue that is best for you.
Here is our list of 10 important questions to ask your potential venues:
1. How many hours are included in the rental/package? And what does it cost for extra hours?
You can't really compare venues until you know exactly how many hours are included in each package. Some may seem more expensive up front but they may include longer time at the venue. Find out the standard number of hours included and the rate for extra hours.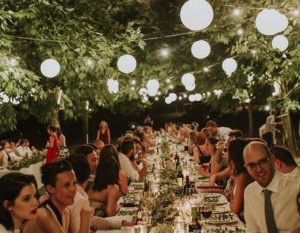 2. Does the venue ever do more than one wedding in a day?
Do you want to see other brides on your special day? Many venues have multiple rooms for hire, so make sure you check out how they coordinate their brides to ensure each one has their own unique space.
3. Does the venue provide any equipment or set up?
If they do, the initial price may be higher than other venues that don't. And if they don't, how much will it cost for you to provide the equipment or set up.
4. What is the package price breakdown and are there any hidden costs?
Make sure you know exactly what is involved. One of the great things about checking out multiple venues is that each venue will tell you something else you need to know. This helps you get a bigger overall picture to ensure you know exactly what the package breakdown is and what extra costs may be involved.
5. Where are the restrooms located? (and always go in to look at their quality!)
Guests, generally, don't want to spend lots of time looking for and getting to rest rooms. They want to be part of the action at the reception. So make sure the restrooms are not too far away. And go and check them out. We've seen lots of venues who make the most of their toilets with great pictures, flowers, quotes, photo opportunities etc. In which case, guests may love lots of selfies in the bathroom to share with you after.
6. Is there a minimum spend or minimum guest number?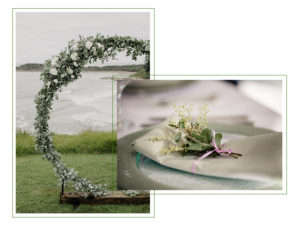 There's no point finding a really terrific value per head price if you need to spend a lot more to reach the minimums. Know a rough estimate of numbers you want at your wedding before attending a venue, so you can instantly see if minimum numbers are going to make it a viable option.
7. What are the restrictions on decorations or styling?
Some venues include styling per head, and have certain stylists they work with. If you want a particular stylist, because you've seen the quality of their work, ask the venue what the restrictions are around using that stylist.
8. Will there be a dedicated Events Coordinator for my wedding day?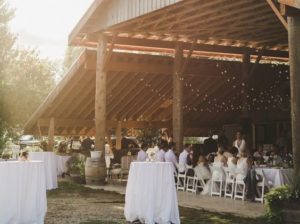 It's always good to have a single point of contact at your venue. And even better if that person can be available to you on your special day. A dedicated Events Coordinator will know exactly what your wants and needs are, and ensure the smooth running of your day.
9. What are my catering options? (If there is only in-house catering available, ask if you are able to taste the options)
The meal is the celebration that everyone can enjoy so you don't want there to be any surprises. If your guests have dietary requirements, or preferences, make sure they can be catered for. Whilst it's your day, you don't want any grumbling tummies amongst your guests.

10. What are the contract terms and cancellation policies at the wedding venue?
Unexpected things happen. Don't just assume everything will be ok. Those fine print terms and conditions may be boring and monotonous to read but it's in your best interests, emotionally and financially, to be aware of what will happen in unexpected circumstances.
Whilst you'll be asking lots of questions as you check out potential wedding venues, these are a great starting point. Every couple is different and what's important will vary from couple to couple. Go to the wedding venues prepared so your planning and special day are smooth and don't include any nasty, emotional surprises.