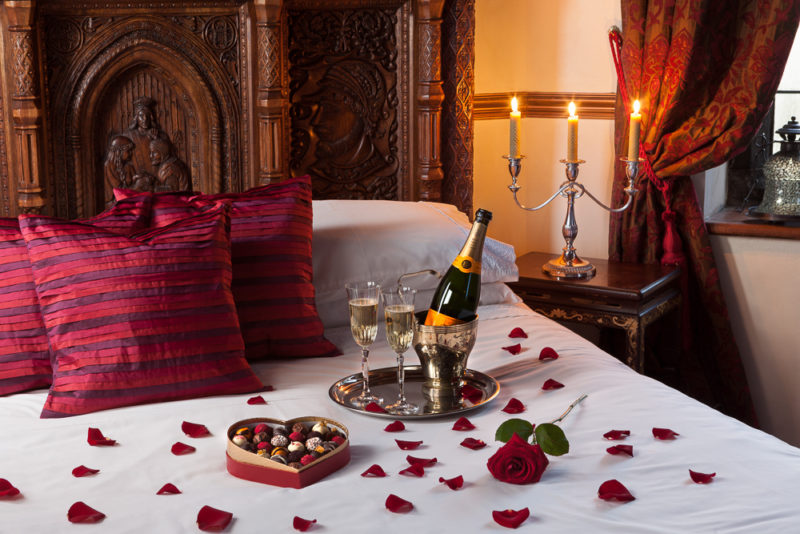 Valentine's Day Part 3: At Home
There are only a couple days left until Valentine's and so this is our third and final part of our romantic series. If you're having a last-minute freak out because you didn't plan anything special, we have just the thing to help you! A comprehensive guide to having the perfect Valentine's Day at home. All you need is to get your other half out of the house for the morning so you can begin setting up. *And you may want to book a baby sitter for the kids.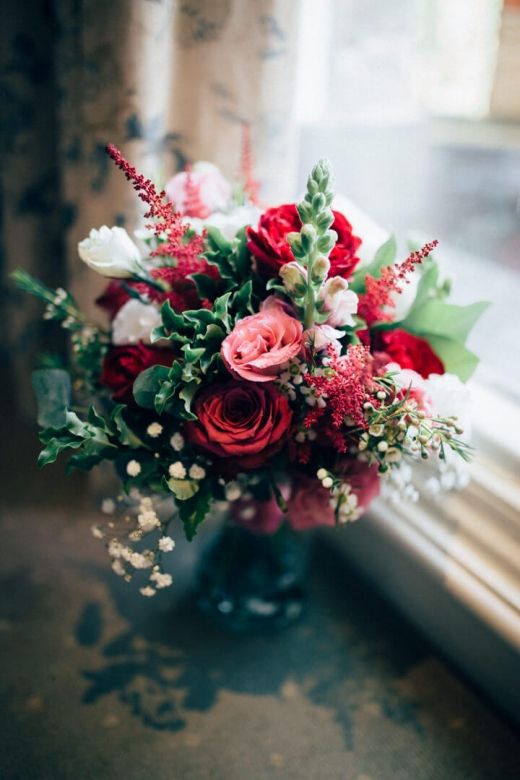 Image: Pinterest
+ Set the Scene +
Red roses may seem obvious but they have historically been a symbol of love since the ancient Greeks associated them with the goddess Aphrodite. Set the scene by creating a trail of rose petals leading from the front door to the bedroom and into the ensuite. Keep all the lighting in the house low by arranging candles, lamps and lanterns. Be sure to have some slow romantic music playing softly in the background.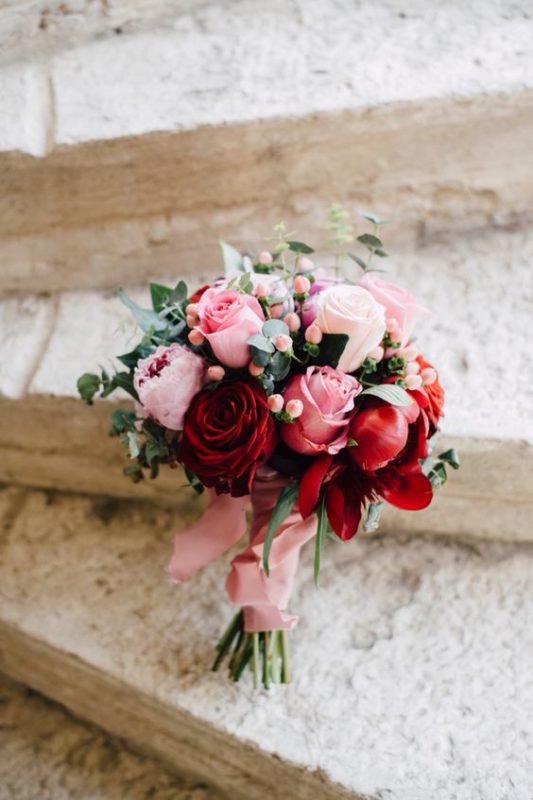 Image: Pinterest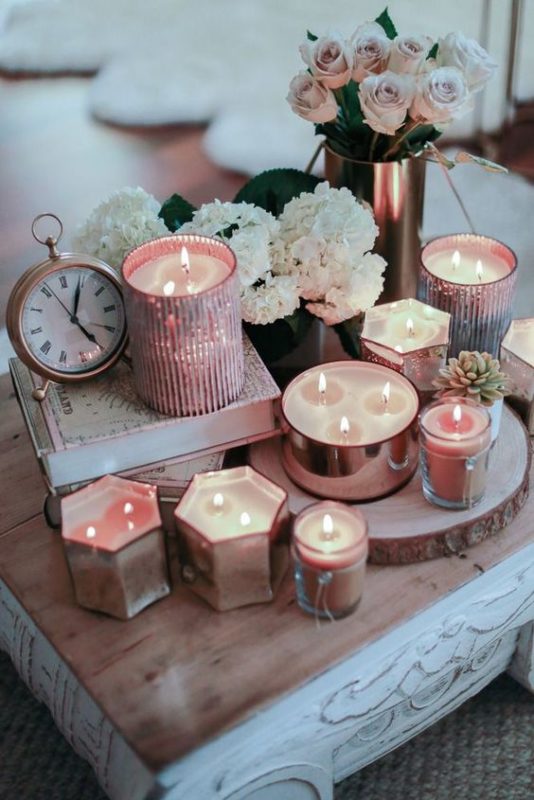 Image: Pinterest
+ Relax into Bliss +
Have your partner return home in the late afternoon so that you have plenty of time to enjoy the romance. Fill a hot bath with the remaining rose petals and a few drops of lavender essential oil. After they have had a good soak, treat them to a homemade body scrub followed by a full body massage. *You can easily make a scrub using raw sugar and coconut oil. Try this recipe here.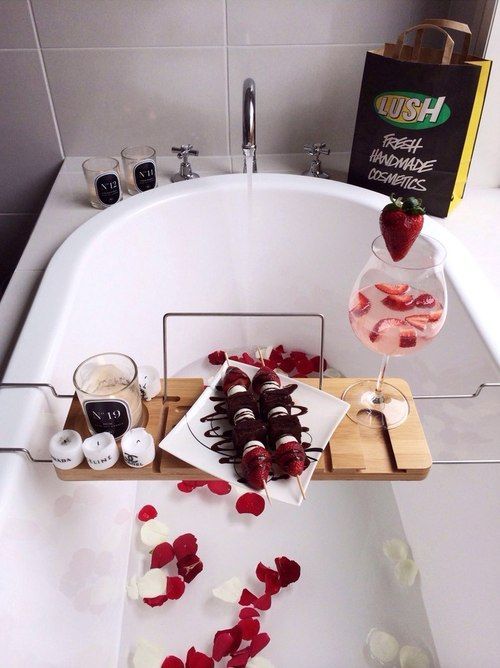 Image: Pinterest
+ Food is Love +
Head down to the kitchen and start getting creative. Take your time, pop a bottle of wine or champagne (the language of love) and slow dance around the kitchen in between stirring pots. Make a meal you will both love and try to incorporate some aphrodisiac foods such as avocado, chili, ginger, figs and almonds. Depending on where you live, enjoy your meal by the fire or outside in the garden. Be sure to set up the table early in the day so it is ready for you to serve your scrumptious dinner.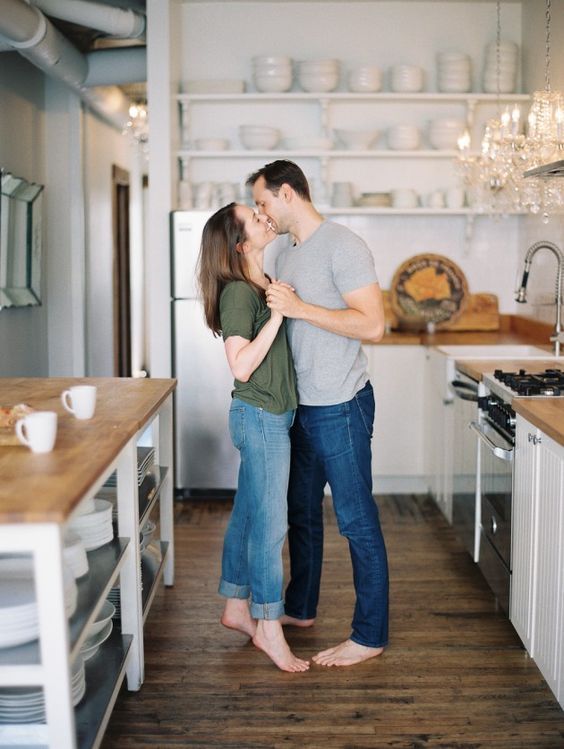 Image: Pinterest

Image: Pinterest
*Set your dinner table*
Think about what style or mood you are trying to create and play with the design.
Are you feeling light and lovey or dark and desirous?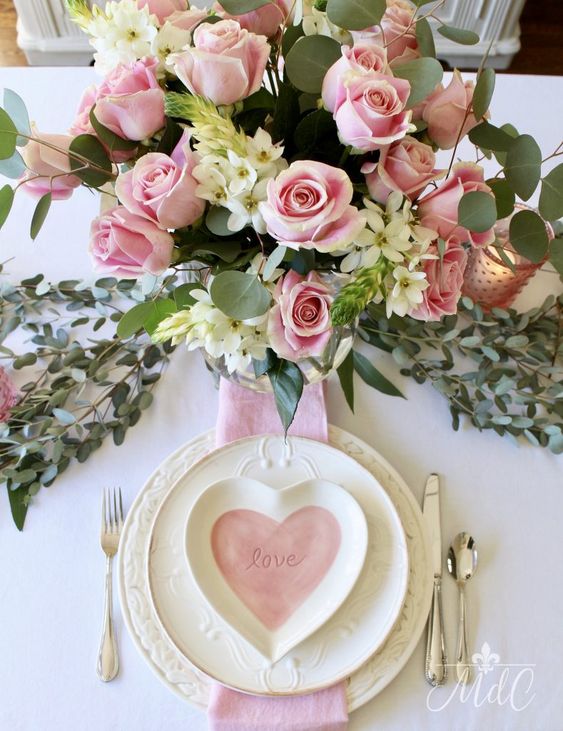 Light & Lovey: Pinterest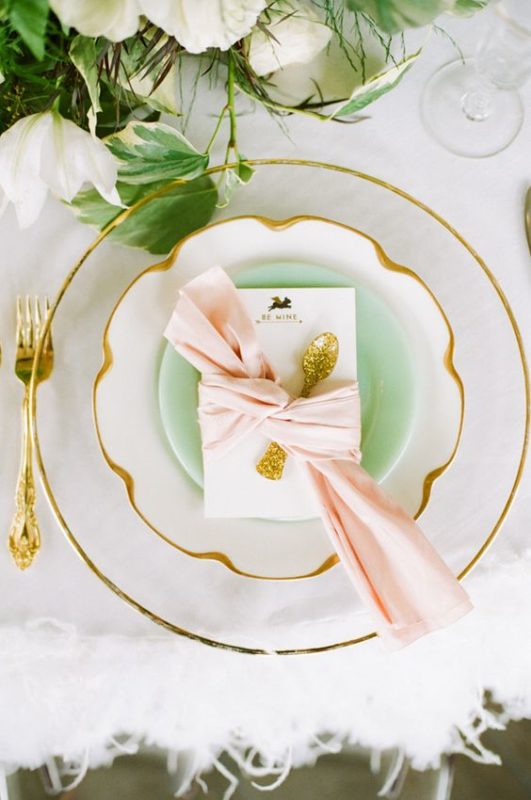 Light & Lovey: Pinterest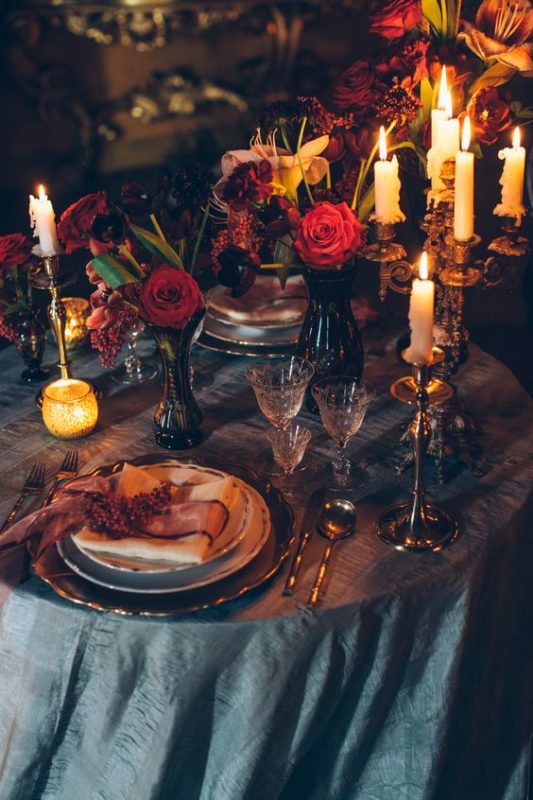 Dark & Desirous: Pinterest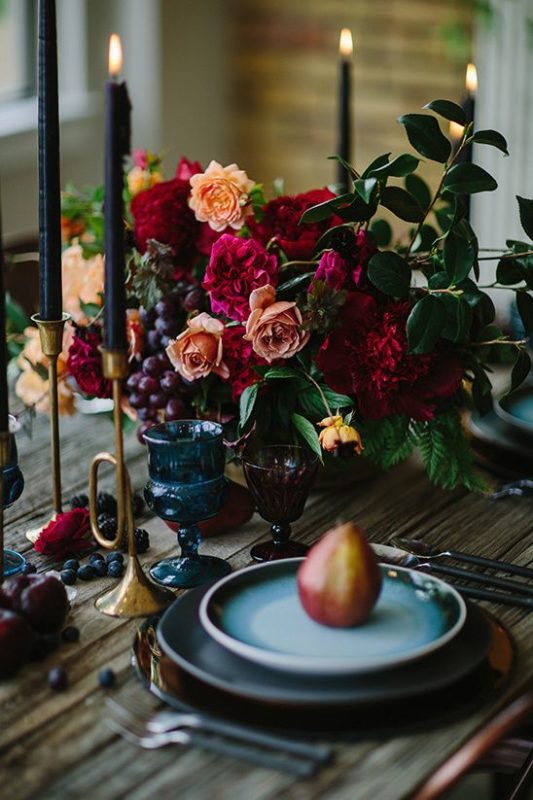 Dark & Desirous: Pinterest
+ After Dinner Treats +
Leave room for dessert! You can't go wrong with strawberries dipped in chocolate but try creating a platter of tasty treats to include raspberries, dark chocolate and mint. Serve with a side of popcorn for a romantic movie session or follow the trail of rose petals back upstairs… That's the beauty of staying at home!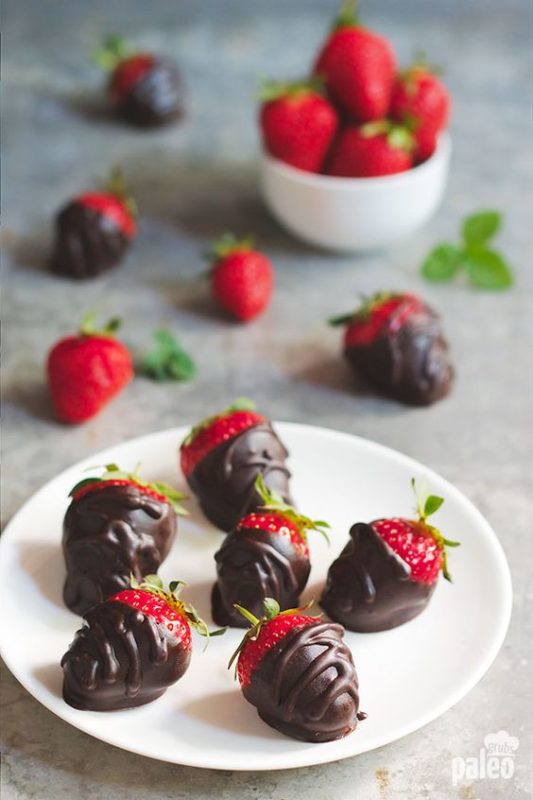 Image: Pinterest
We hope you have a beautiful and romantic Valentine's Day at home! Be sure to check out our other posts from this series if you're looking to pop the big question or hoping to getaway for an intimate weekend.
Written by Bronte Alexander