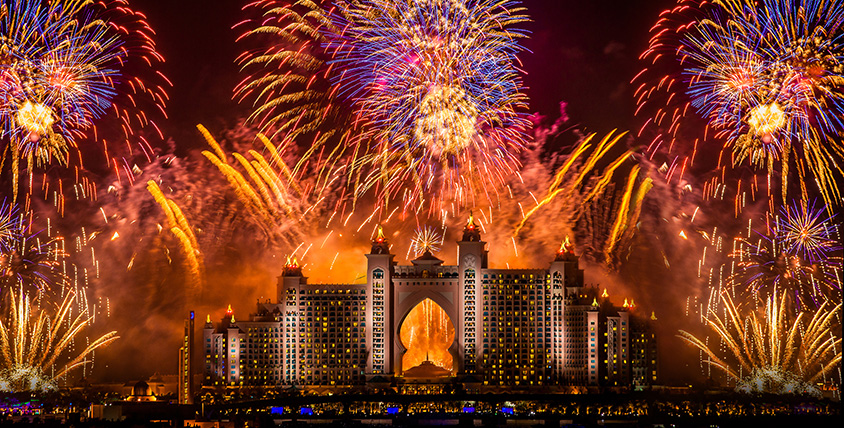 Top New Year's Eve Destinations
Bored of the same old NYE party? Then pack your bags and prepare for something a little different. We've gathered a list of our fav global spots to say goodbye to the old and hello to the new. There's something for everyone! From beach parties, to luxe galas and quiet escapes. Take your pick from our top New Year's Eve destinations!
Lord Howe Island, NSW – Australia
A lesser known holiday destination for some, but nothing says 'Australia' more than beaches, bonfires and beers. Only a couple of hours from Sydney, this World Heritage site welcomes the first sunrise in Australia. It's a beautiful spot for snorkelling and kayaking, so pack your togs and your esky and get ready for a true blue low-key Aussie new year!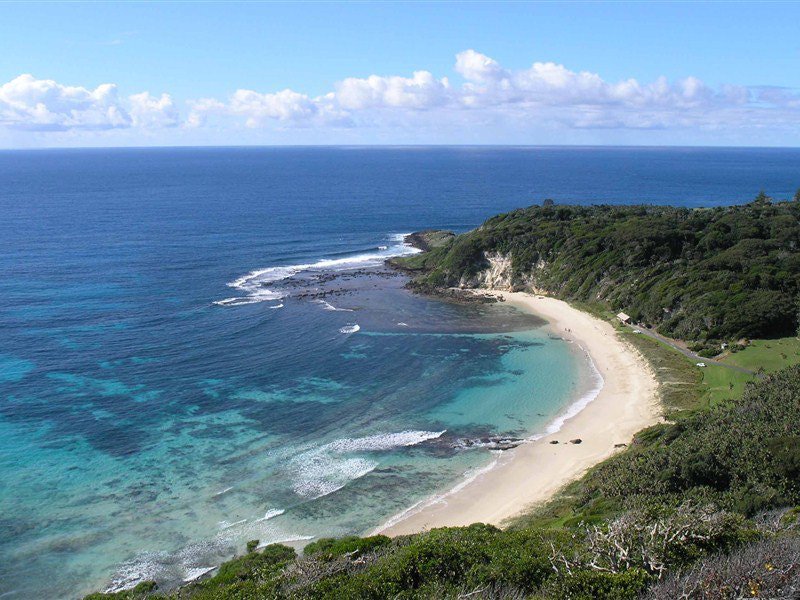 Photo: Visit NSW
Hogmanay, Edinburgh – Scotland
Tourism in Scotland has boomed since the Outlander series gave us Jamie Fraser, but there's more to the New Year's celebration than red-headed highlanders in kilts. Hogmanay, as the Scots call it, is a spectacular time to experience Edinburgh. The streets come alive with music, art and performances. And you can even show off your dance moves at a traditional Scottish ceilidh (pronounced kayli) beneath the picturesque Edinburgh Castle.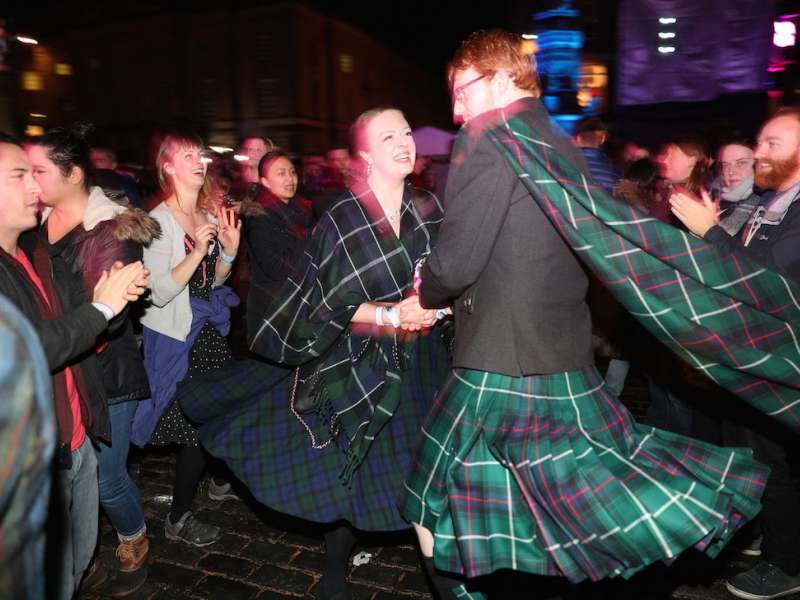 Photo: Edinburgh Hogmanay
Mt Takao – Japan
Praying to the first sunrise of the year is a popular spiritual practice in Japan, and what better place to witness those rays than Mount Takao. An hour from Tokyo, a cable car ride, a short midnight stroll and you're at the top of this magnificent peak. There's a solemn yet celebratory atmosphere about the place and a series of Buddhist chants are delivered by local priests. A moving and magical experience to welcome the new year.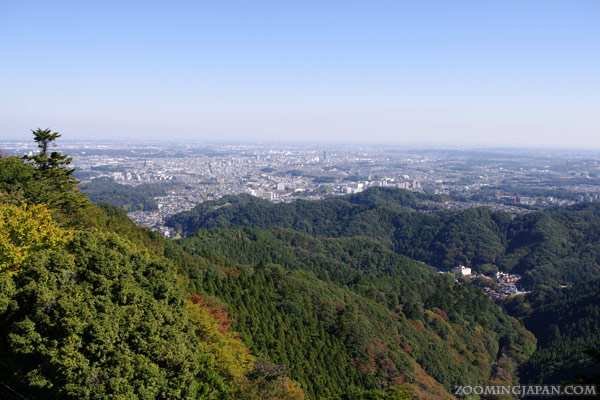 Photo: Zooming Japan
Copacabana, Rio de Janeiro – Brazil
New Year's Eve in Rio is the city's second biggest event after Carnival and it is one worth adding to the bucket list. Millions of people flock to the beach for a night of eating, drinking and the unique Carioca vibe. Most people wear the colour white to invite good luck into their new year, but you can change it up with some yellow for success, green for health and red for romance. Take some flowers and join the locals as they scatter them into the ocean as an offering for Yemanja, the goddess of the sea.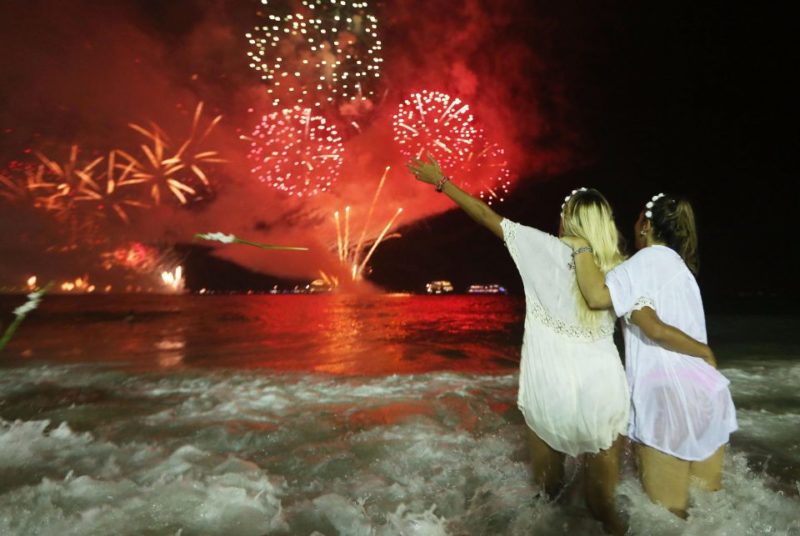 Photo: The Sun
Sharm El Sheikh – Egypt
If you're really looking to bring in the new year with a bang, take a visit to the Pyramids and then pop over to the coastal town of Sharm El Sheikh. Try bumming around on the beach (Red Sea swims anyone?) before hitting the bar at some of Egypt's most exotic night clubs. Think open air ambience, sultry RnB and wild foam parties.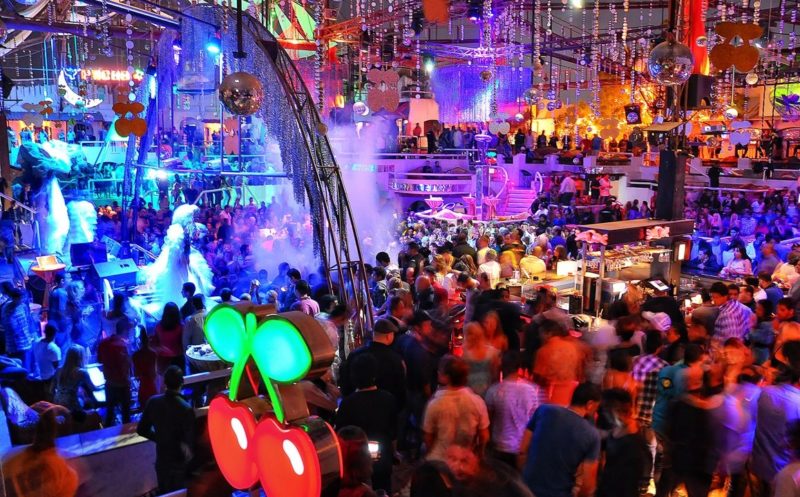 Photo: Taste Makers
Charles Bridge, Prague – Czech Republic
Explore the winter wonderland that is Prague over the holiday season by sipping svarák (mulled wine) as you wander through the Christmas markets. Now turn it up a notch as New Year's Eve approaches. Gather by the river – we like the beautiful Charles Bridge – to watch the fireworks and get into the party groove. The Gothic and Baroque style architecture of this city makes it a unique destination to let loose.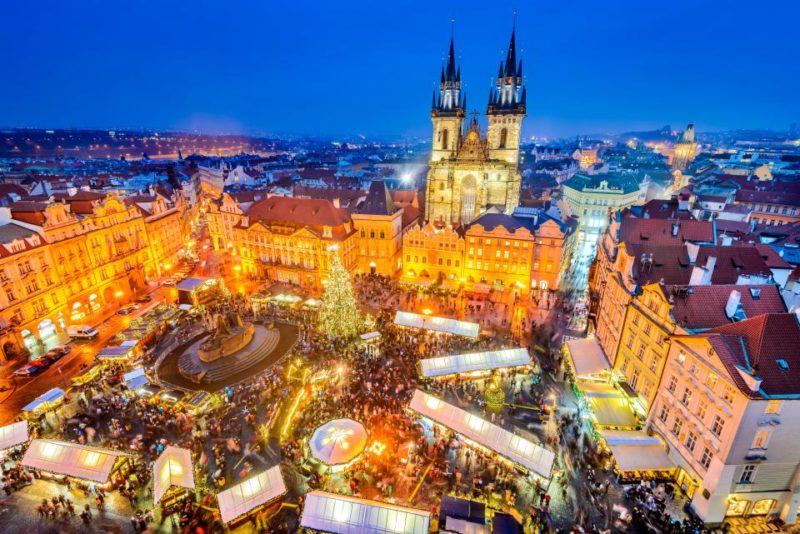 Photo: The Sun
Nashville, Tennessee – USA
There ain't no party like a southern party. Am I right? If you're yet to test out your country hat, NYE is the perfect time to bust it out (bring the boots and southern drawl too). Music City hosts a free party to rock out the year with huge live performances, food trucks and a few thousand eager folk. Ya'll gotta see this.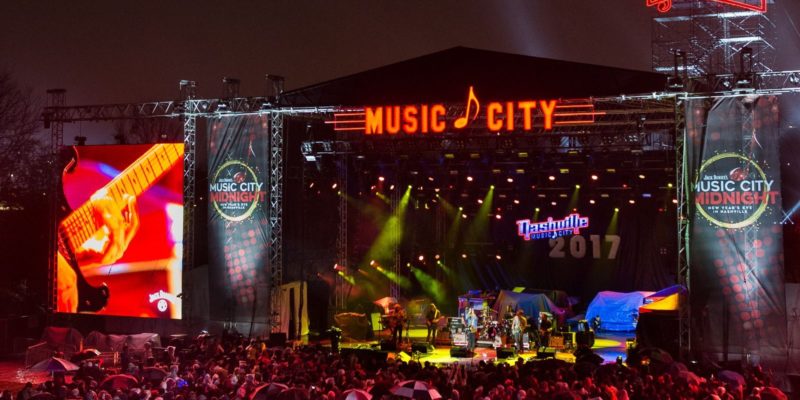 Photo: The Tennessean
White Beach, Boracay Island – The Philippines
This stunning island offers the perfect balance of relaxation and adventure (with a sprinkling of tropical cocktails in between). Check-in to a beautiful beach front resort, try some delicious Filipino cuisine and spend the night whichever way you like. Get sandy toes and watch fireworks on the beach, or pop, lock and drop it at a world class tropical nightclub. The choice is yours!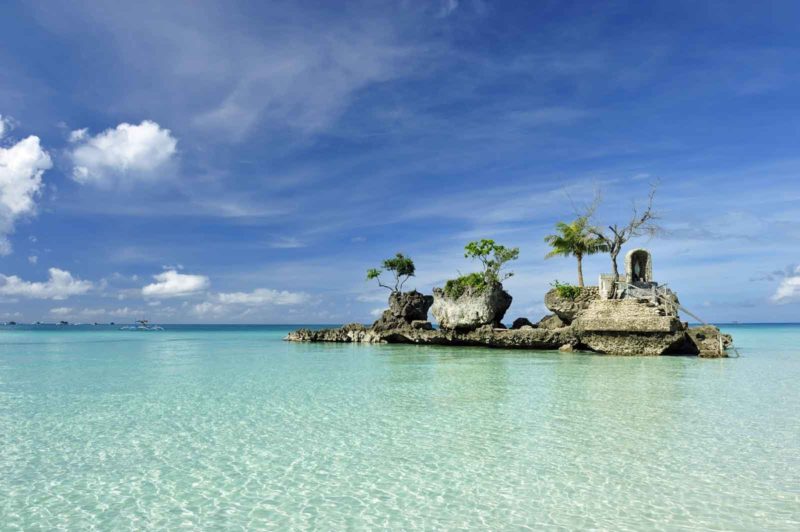 Photo: Youtube
The Atlantis Royal Gala, The Palm – Dubai
For the more luxurious traveller, this could be the most lavish evening you can imagine. Think champagne, caviar and couture. Feel like royalty as you frock up in your best dress and watch an extravagant parade of fireworks from the beach. If this sounds like you, book in early! It's no surprise that this is Dubai's most sought-after event.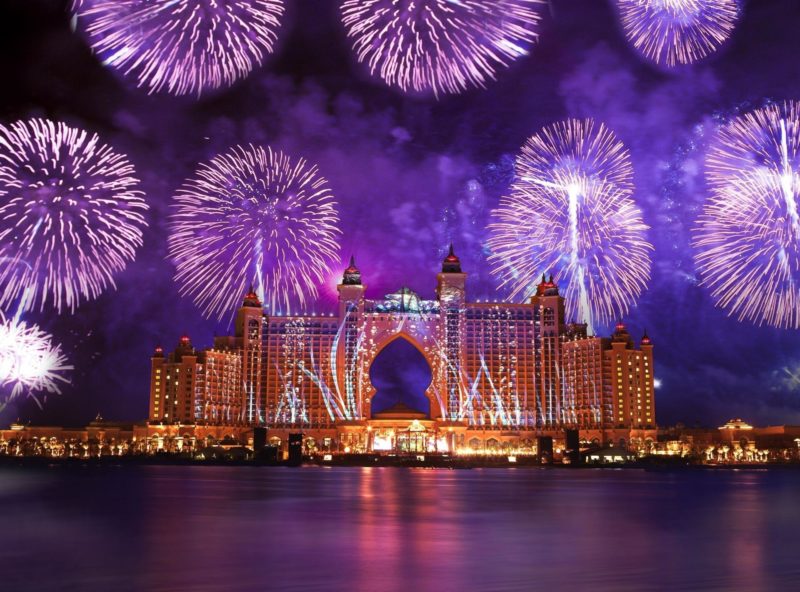 Photo: Reagent
Öskjuhlíð Hill, Reykjavik – Iceland
You can see the whole of Reykjavik and its surrounding towns from this prime position while fireworks light up the entire night sky. It will feel like the whole of Reykjavik is there, given that the public can let their own fireworks rip. Lighting bonfires on New Year's Eve is another fun Icelandic tradition, and a welcome one for this chilly time of the year. Invite some friends, meet some locals and drink in the year with a warm cup of hot chocolate.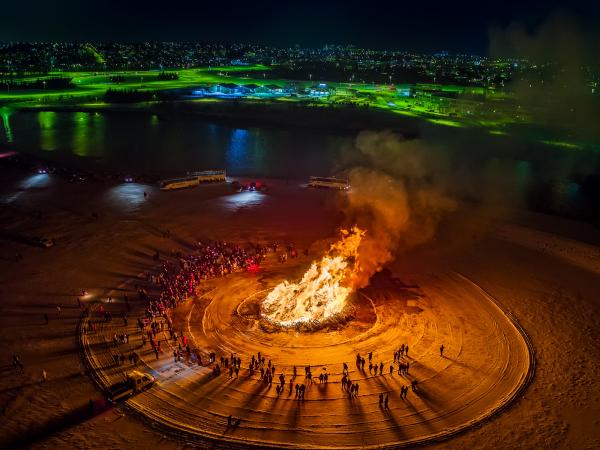 Photo: Visit Reykjavik
Did we miss anything? Where is your favourite place to spend New Year's Eve? Let us know in the comments so we can add it to our list!
Written by Bronte Alexander